A vibrant rebrand for Freestar with the aim of shaking up perceptions around alcohol-free beer.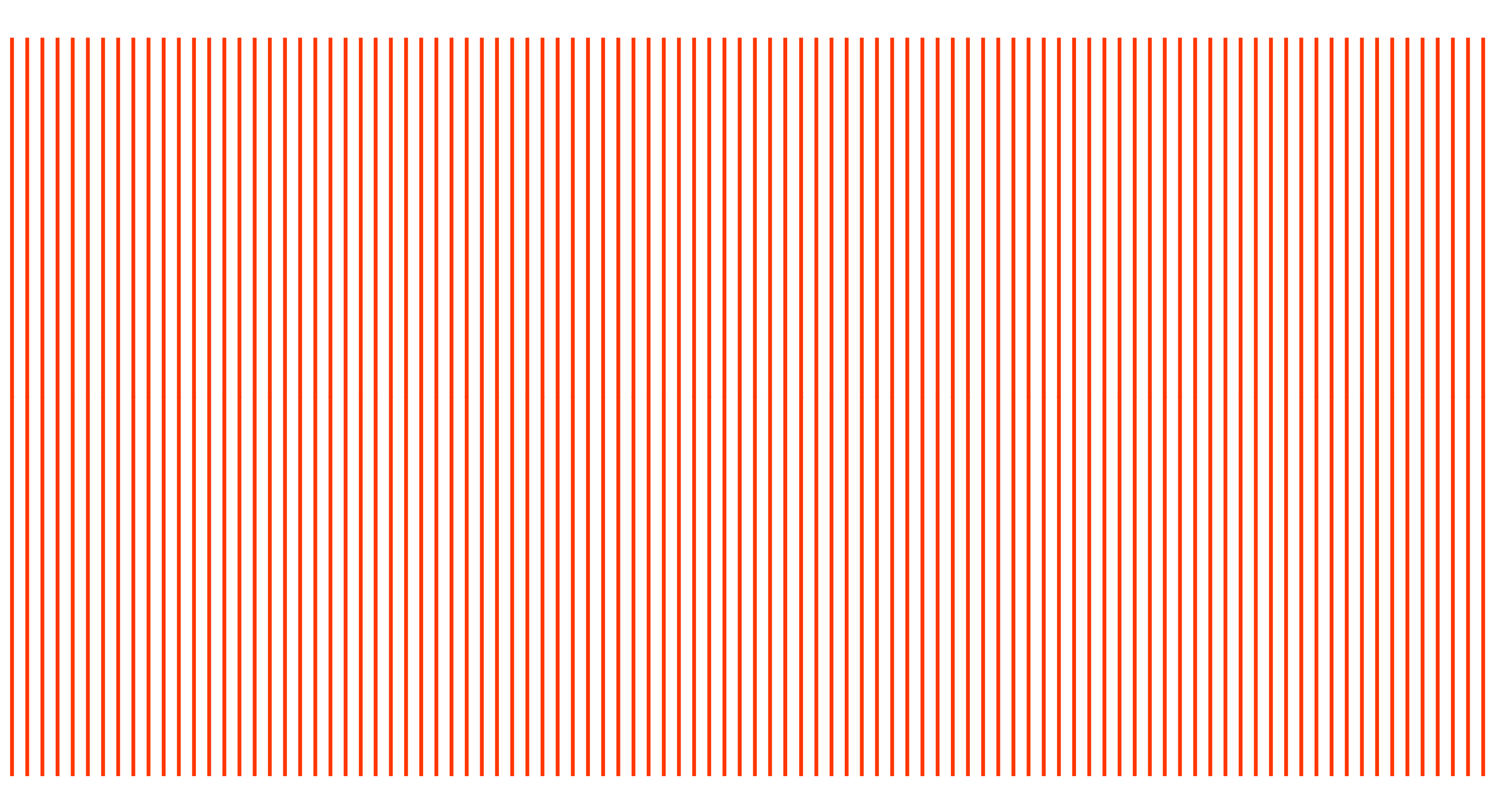 The shooting star icon we designed was the starting point. From there, we developed dynamic compositions and bold typography to work across packaging, beer coasters and other merchandise. We also created a vibrant red colour palette that brought a new energy to Freestar and the wider alcohol-free category.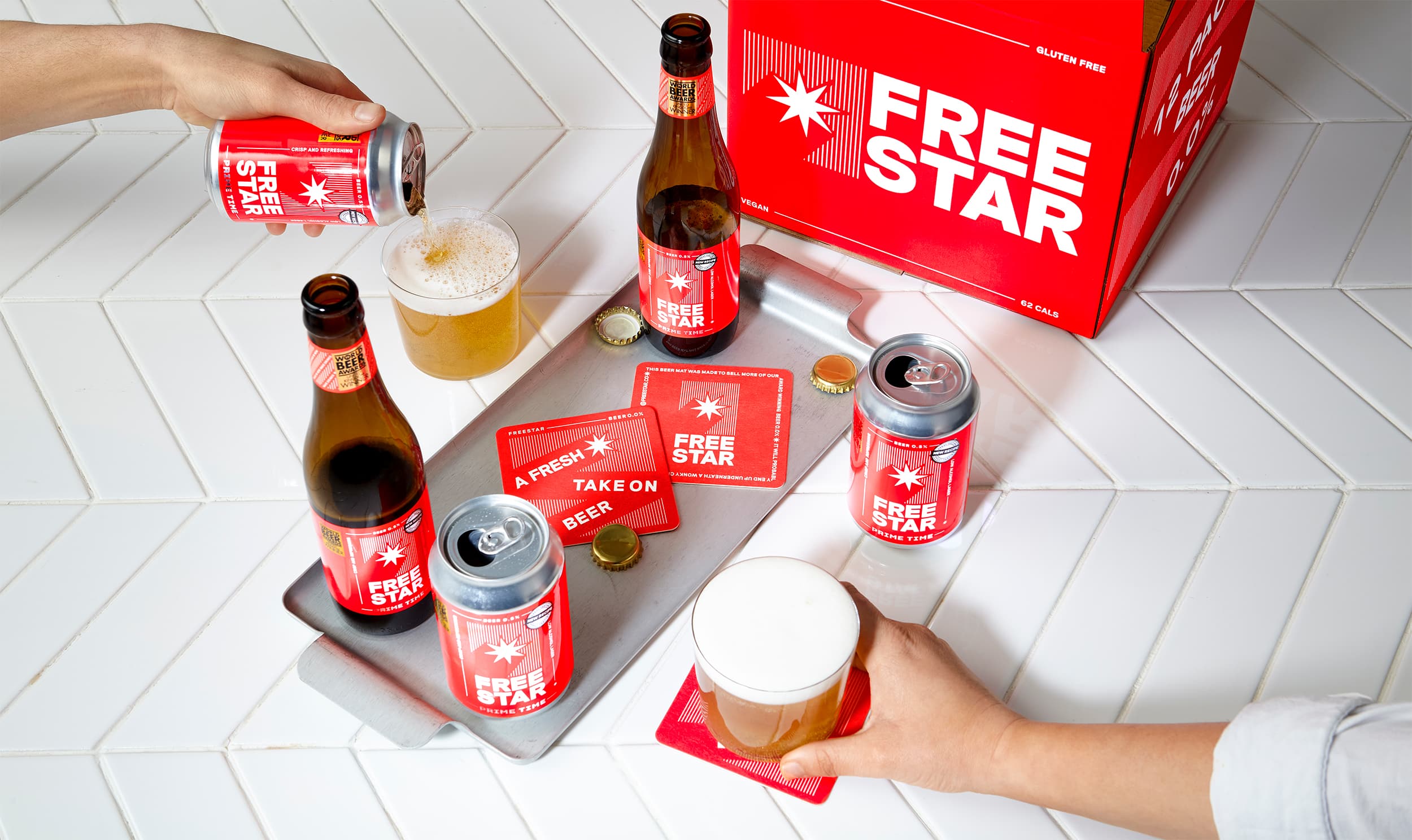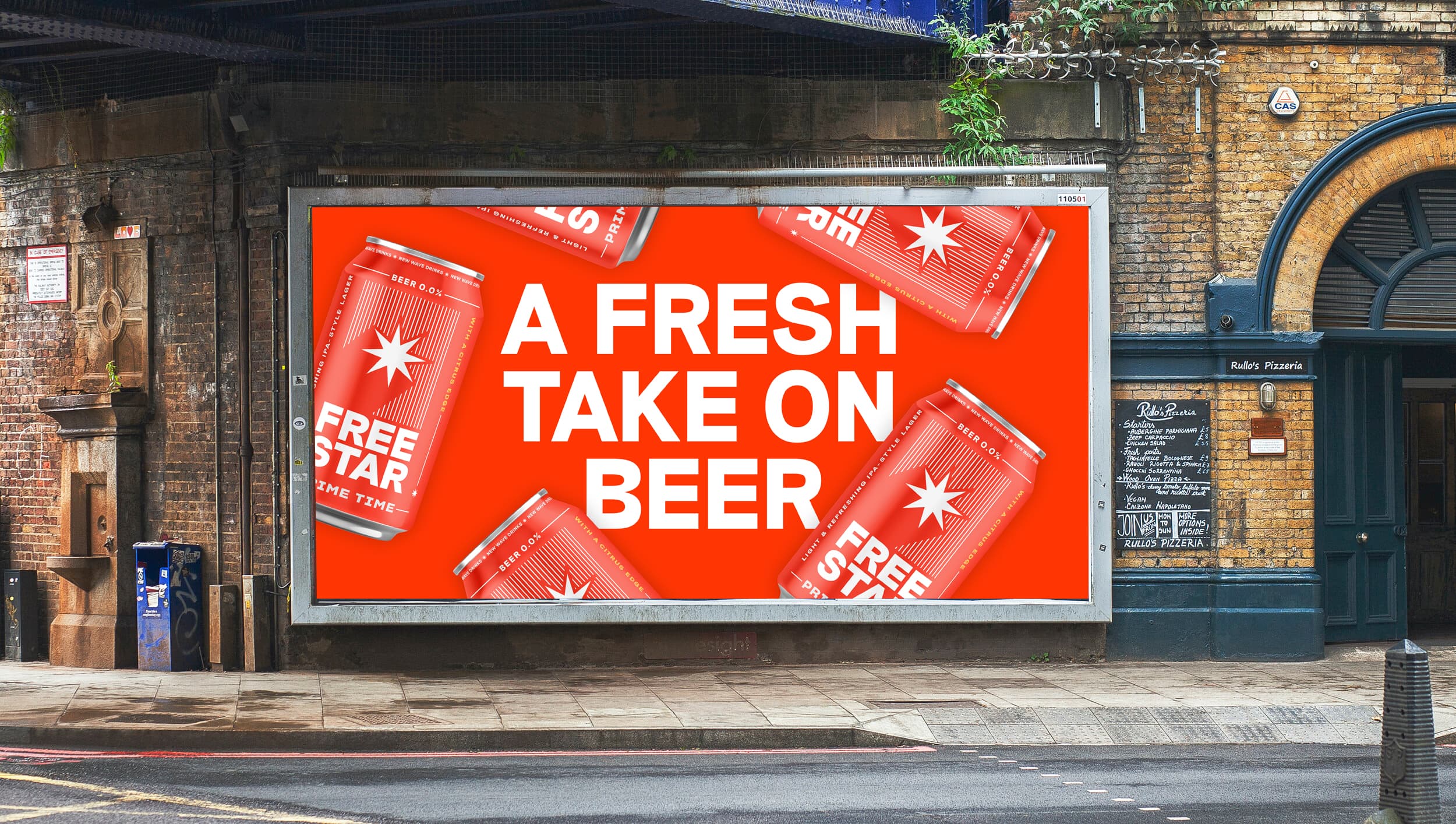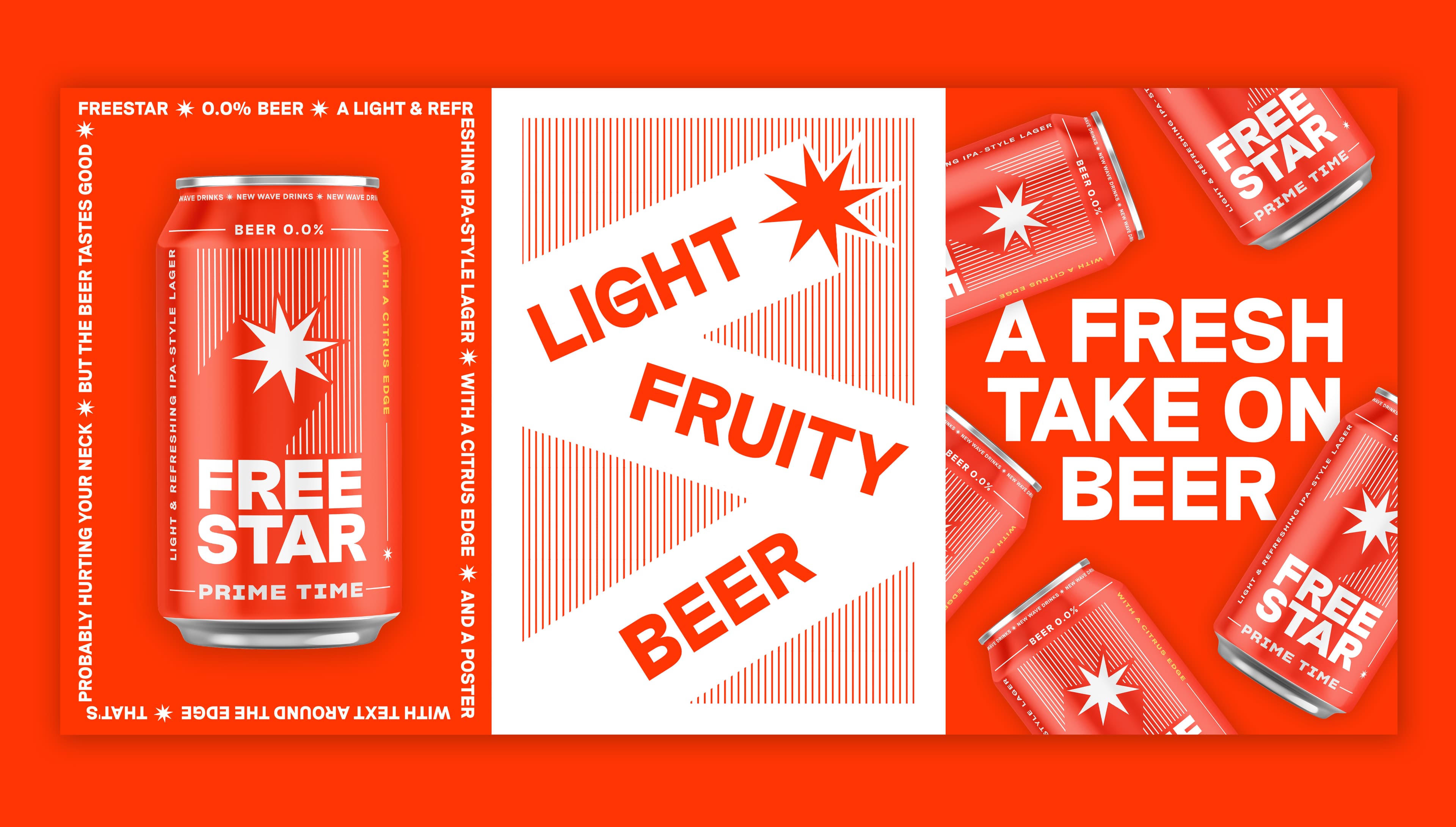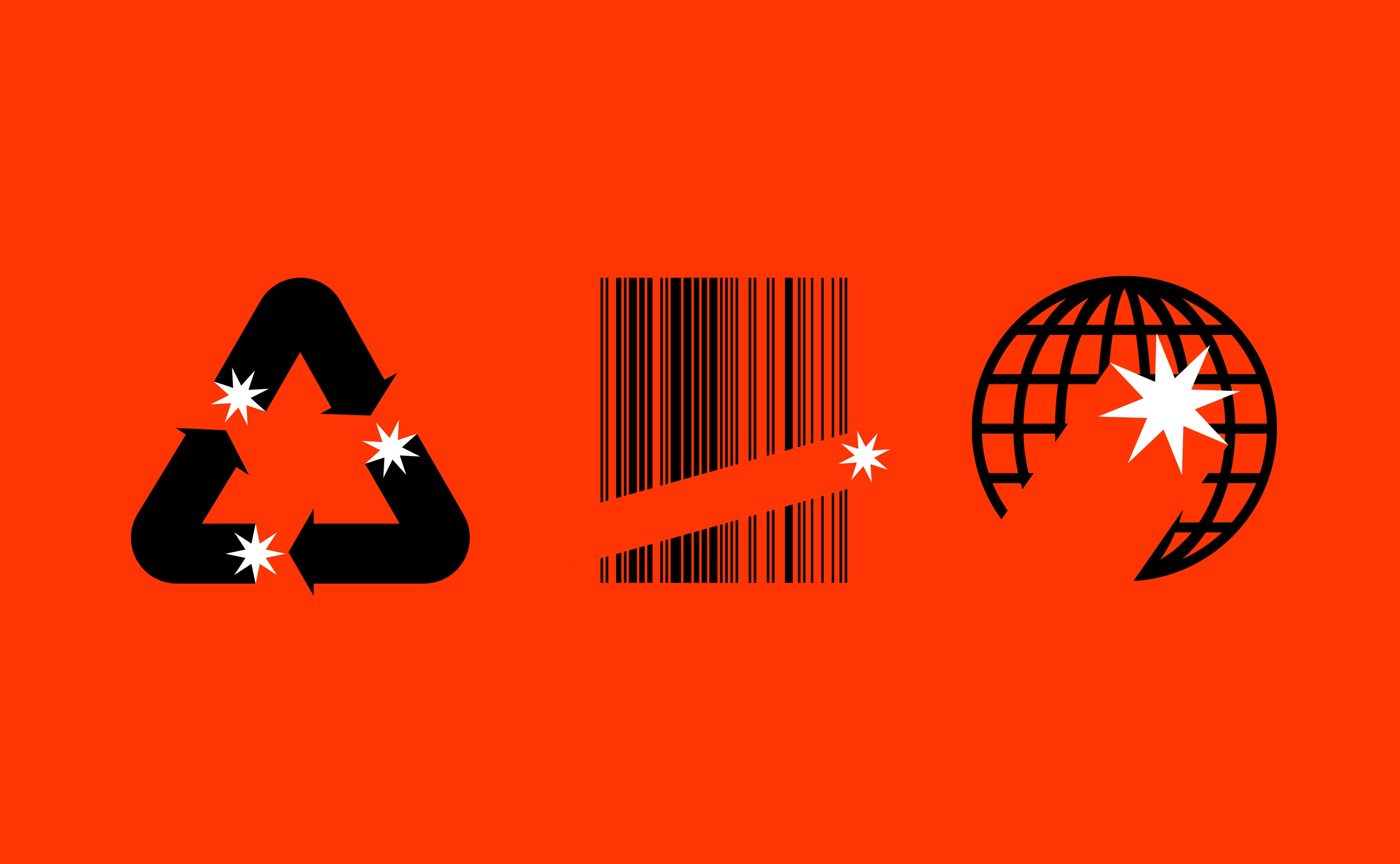 The new look and feel has since been rolled out across the UK, with the distinctive Freestar brand becoming unmissable in supermarkets, bars and experience-led locations nationwide.
"We're super excited about our new look and how it's going to bring a vibe and an energy to alcohol free beer and shake up the category for good!"