A pop-up and series of curated events marking a new collaboration between Converse and JW Anderson.
Branding & Design

Branding & Design
We created a pop-up that was filled with vivid colours, tactile materials and interactive elements. The space encouraged visitors to become part of the artwork, with an experimental system of modular blocks being used as plinths, seats or toys.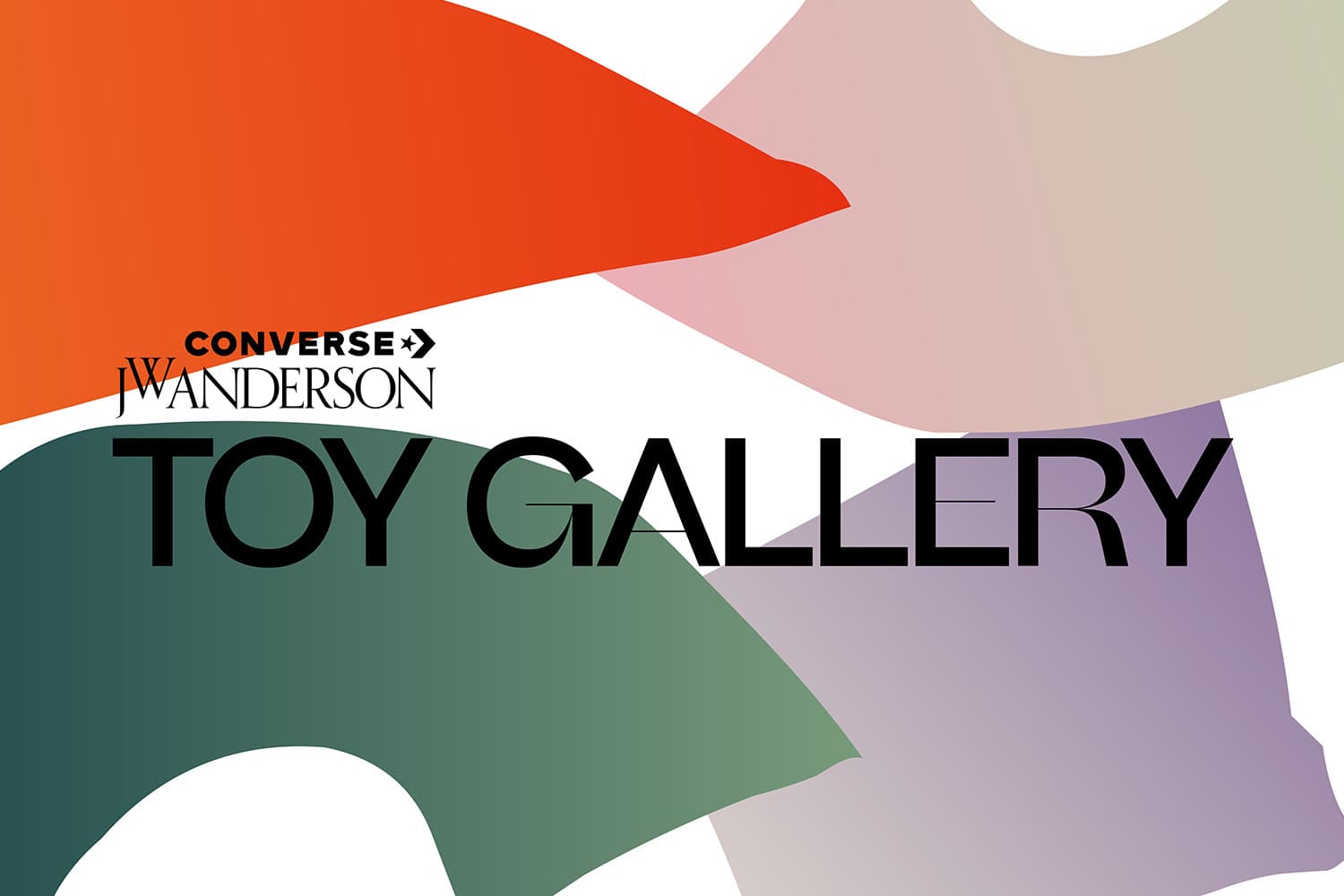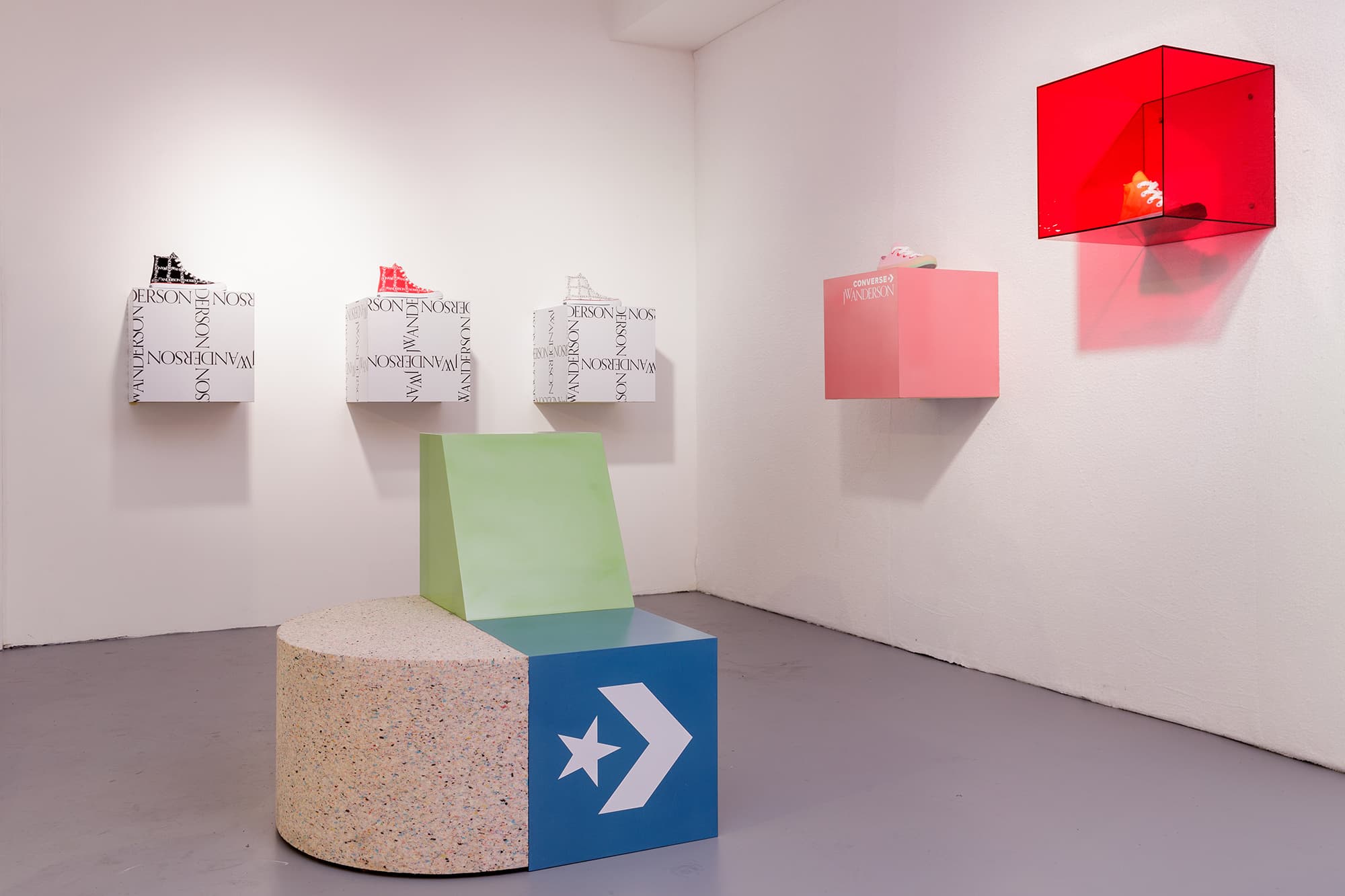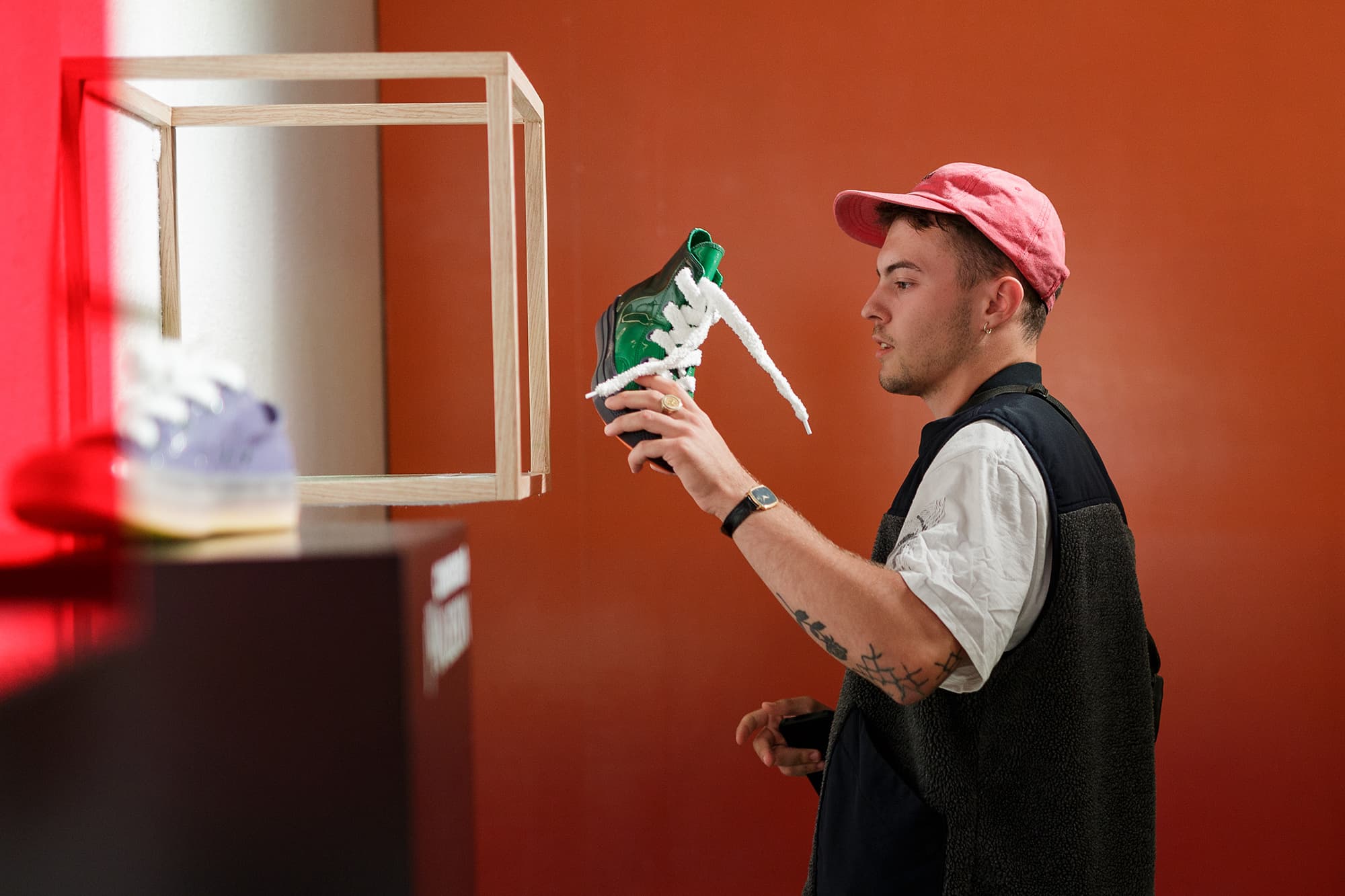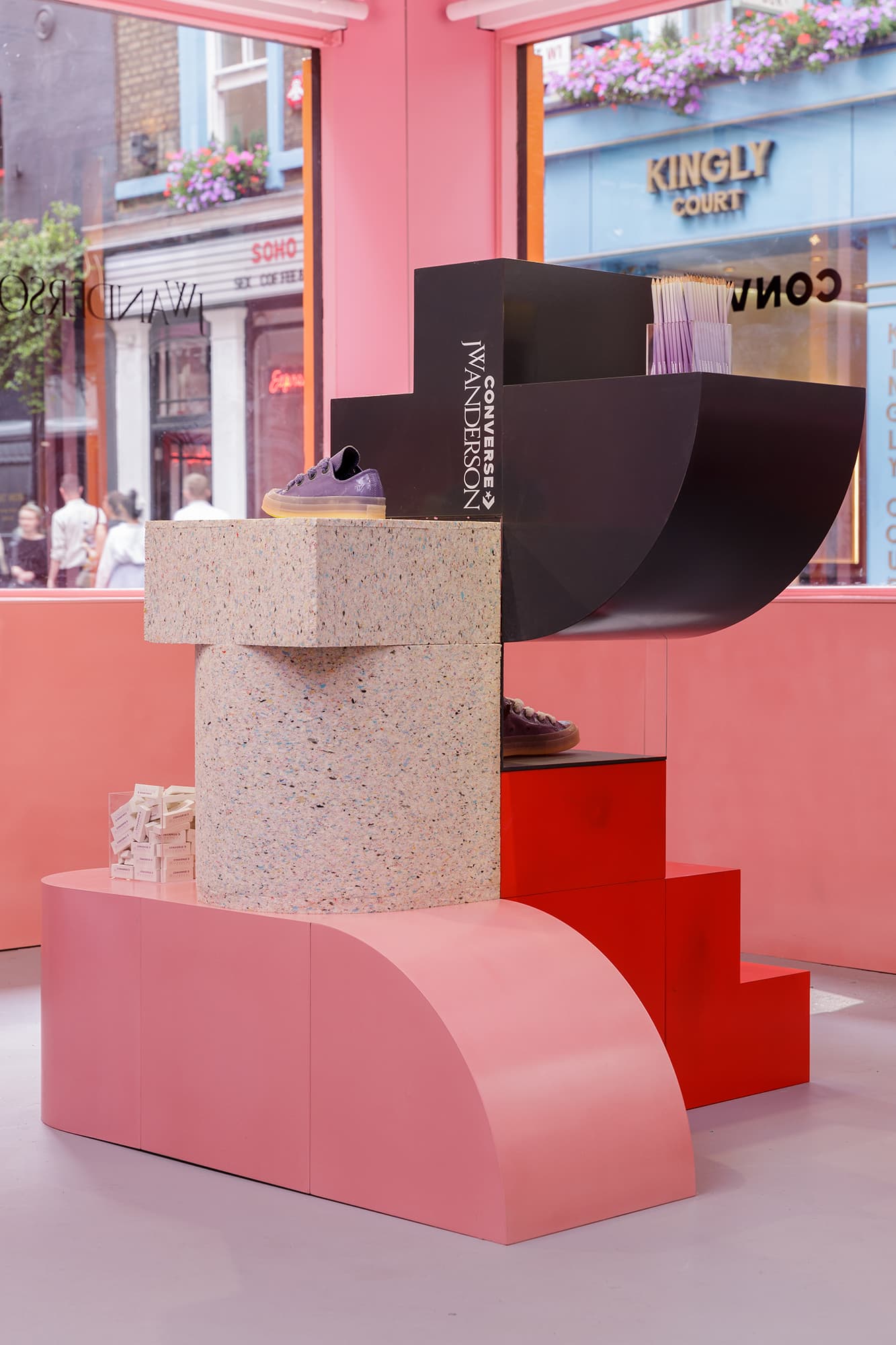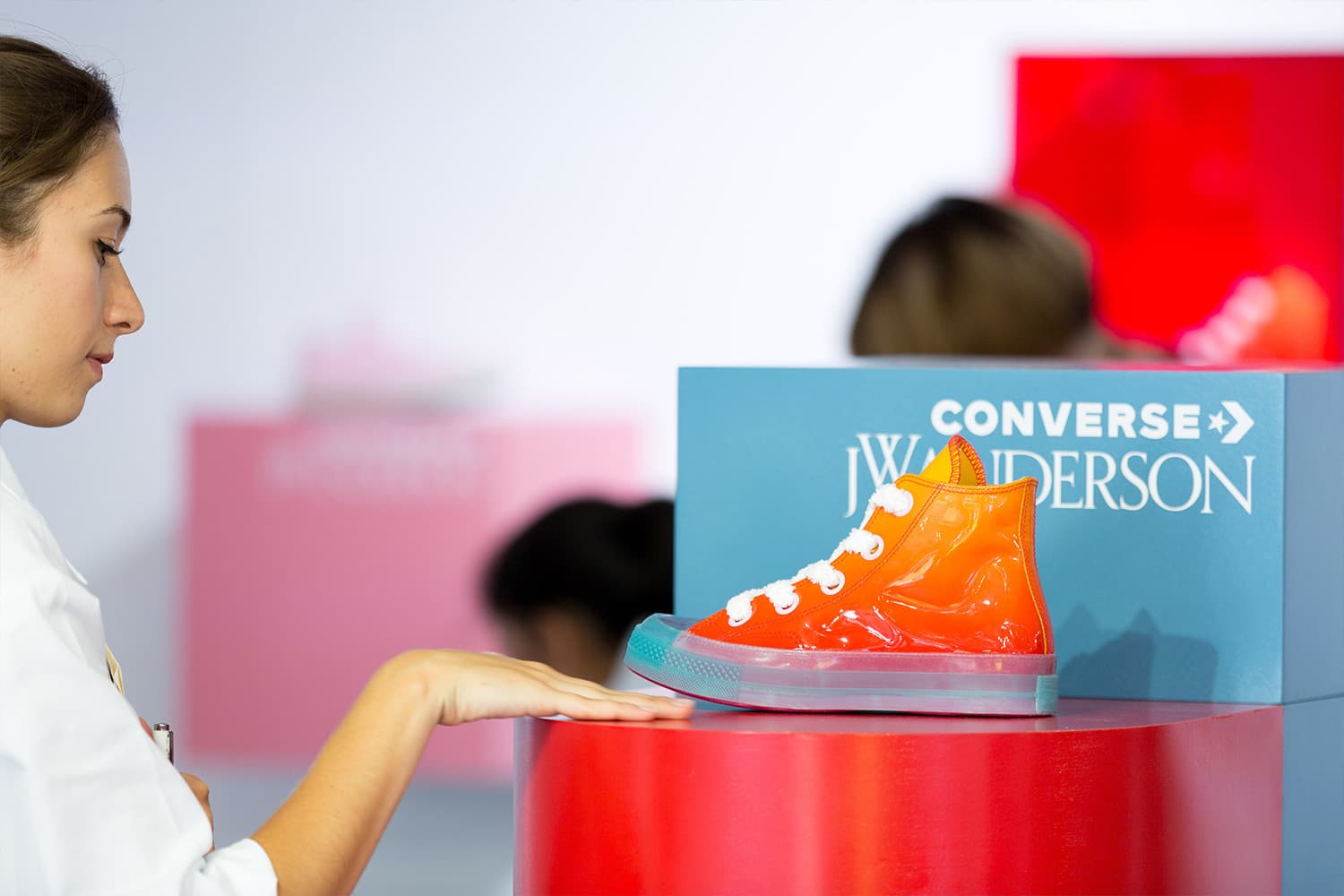 Talks & Workshops

Talks & Workshops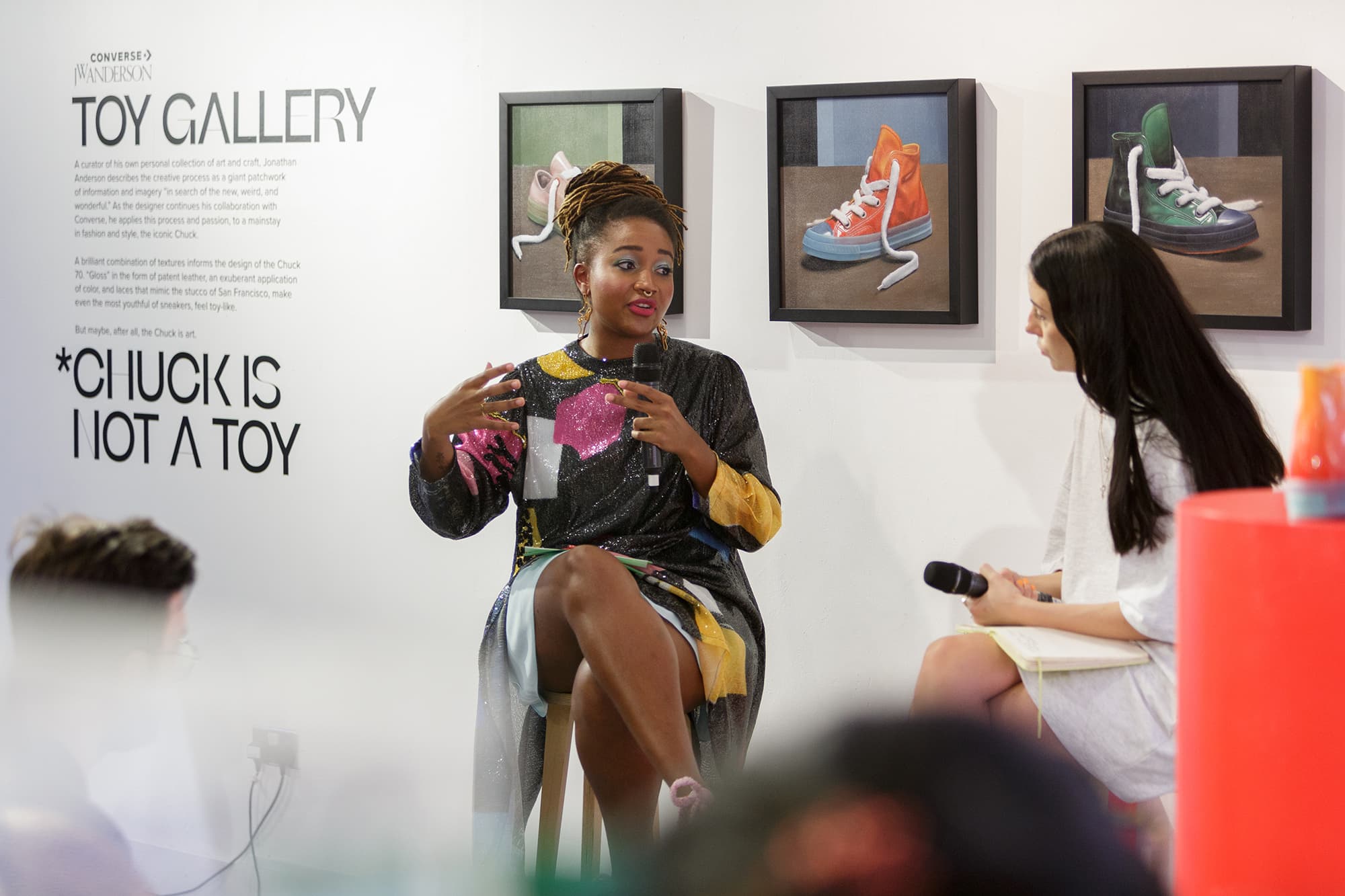 Adding another dimension to the pop-up, we invited editor Ashleigh Kane and curator, critic and author Kimberly Drew to host talks. Creative collective Babyface also hosted a panel on art, design and curation, while Hato Press facilitated a zine-making workshop.
Using #ConversexJWAnderson, we crafted social content to spread the word about the pop-up and capture the best street style looks over the four days.
Product stocks sold out and venue capacity reached its maximum with queues winding round the block. The space provided an accessible entry point for anyone to explore their creativity as well as the new collection.
"Anyways are the epitome of team work; flexible, communicative, gracious and insanely talented. The pop up space was amazing, the events were so chill and so fun, and the content capture was top notch."