A campaign for Penguin Random House to celebrate the act of gifting books.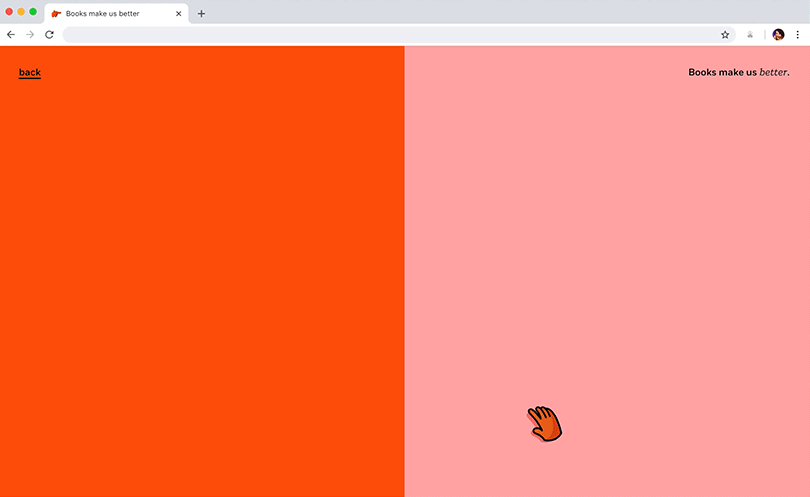 We created a book recommendation website, inviting visitors to choose a book that matches their loved one's interests, personality, and relationship with them. Whether they're a city-escaper, outside-the-box-thinker, or avid cook and baker, the site proves that there are titles for every reader in life.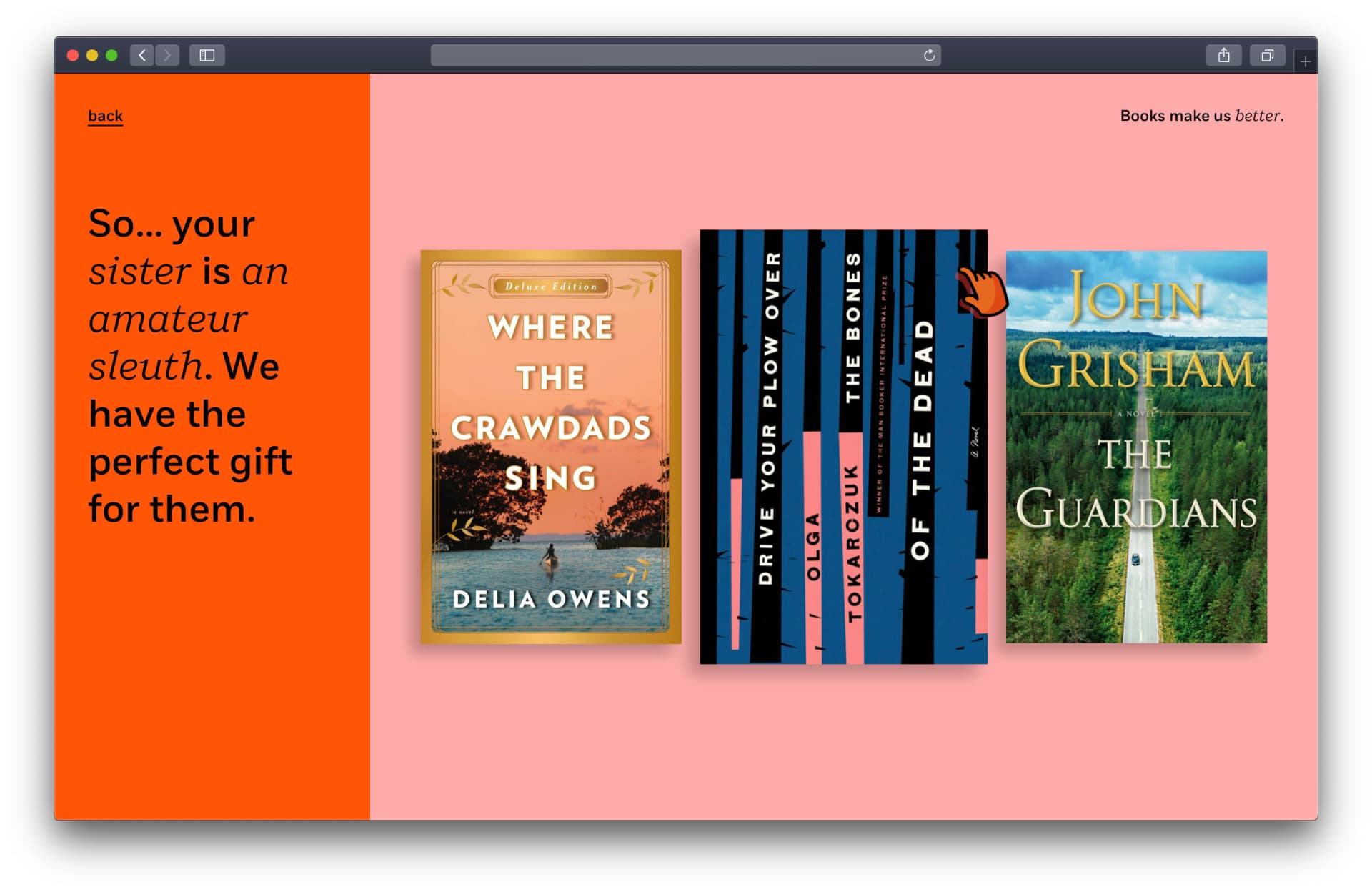 Illustrations

Illustrations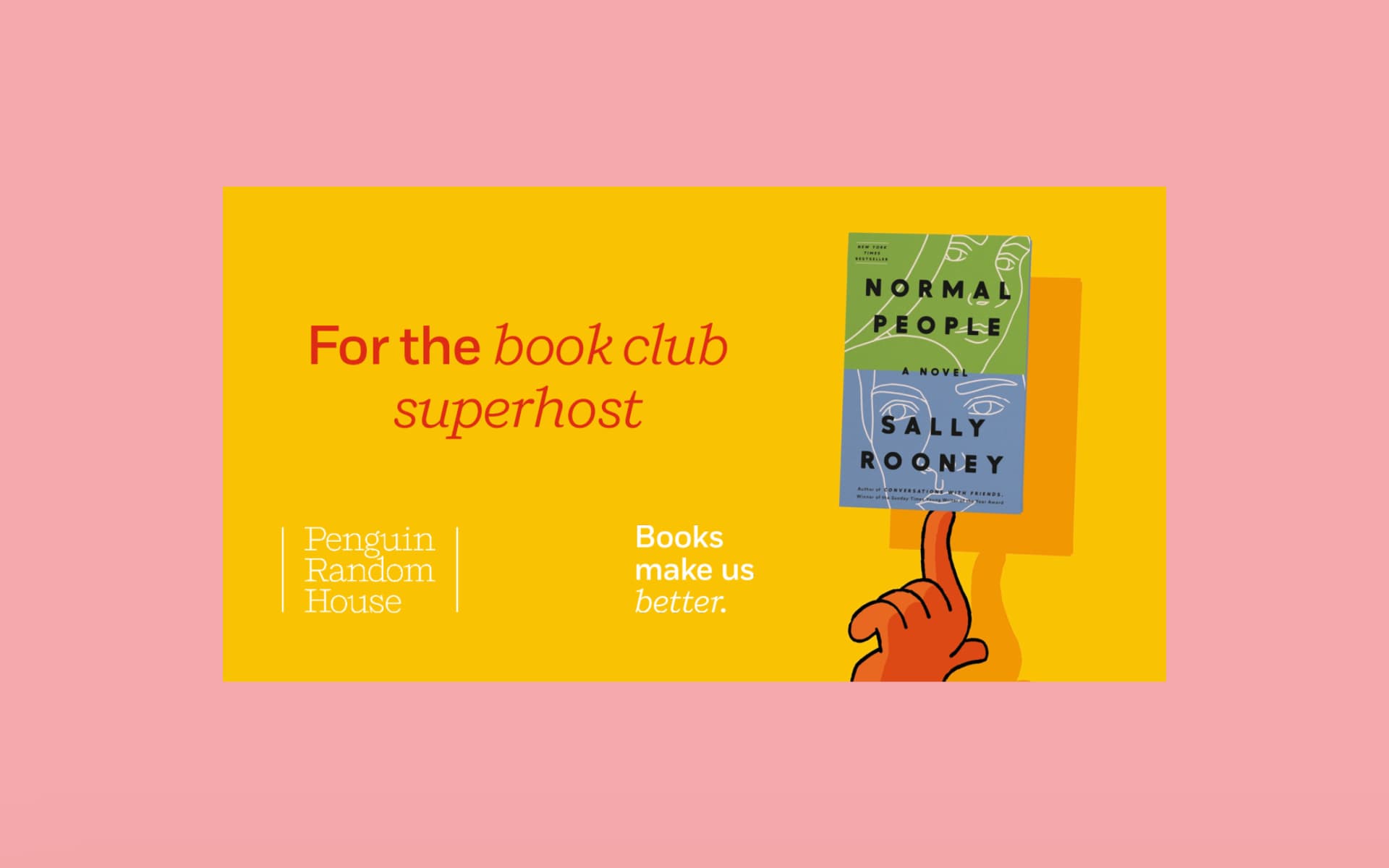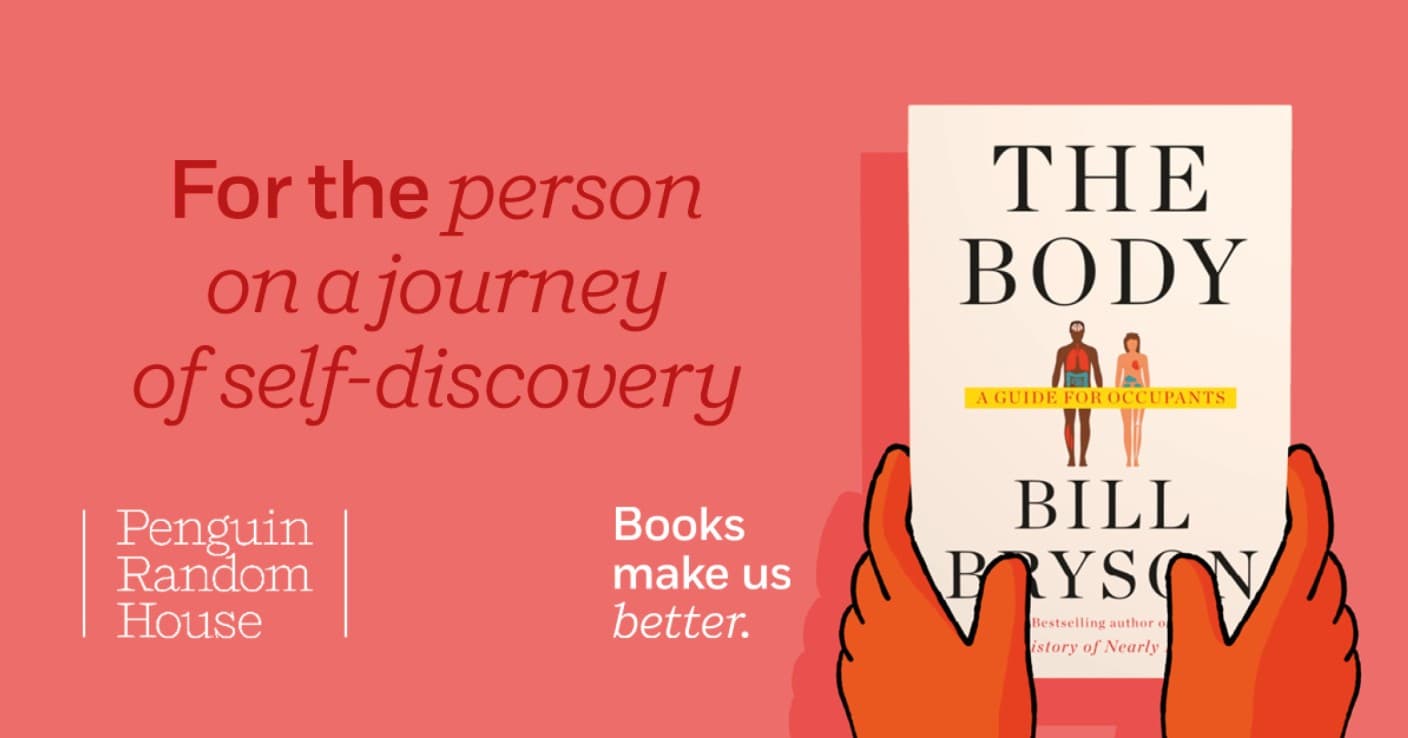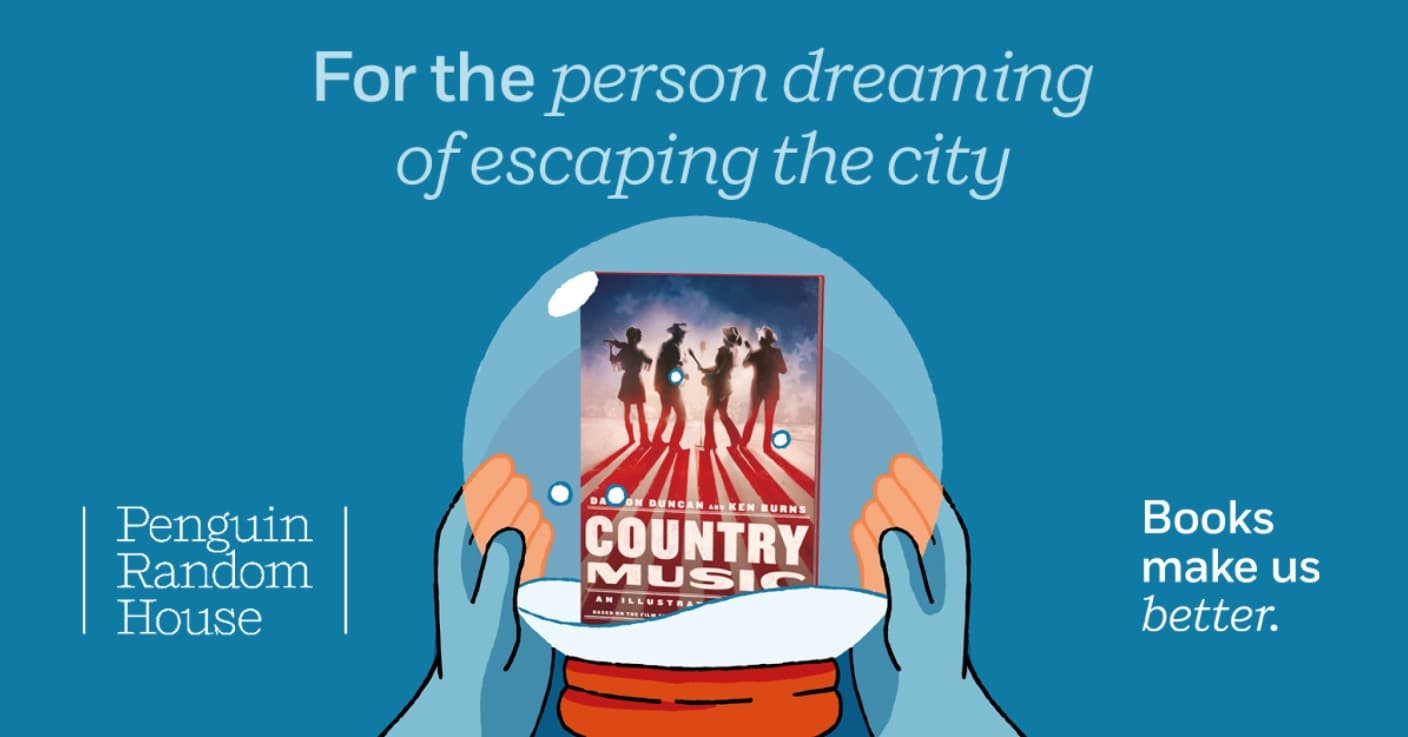 The campaign makes use of a conversational tone of voice and features hands as the central motif, nodding to the intimacy of gift giving. We commissioned Ben Ommundson and Feed Me Light to conceive and craft these illustrations and animations to feature throughout.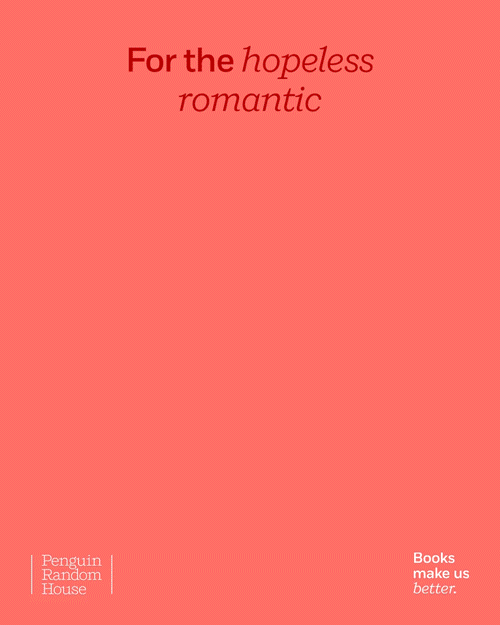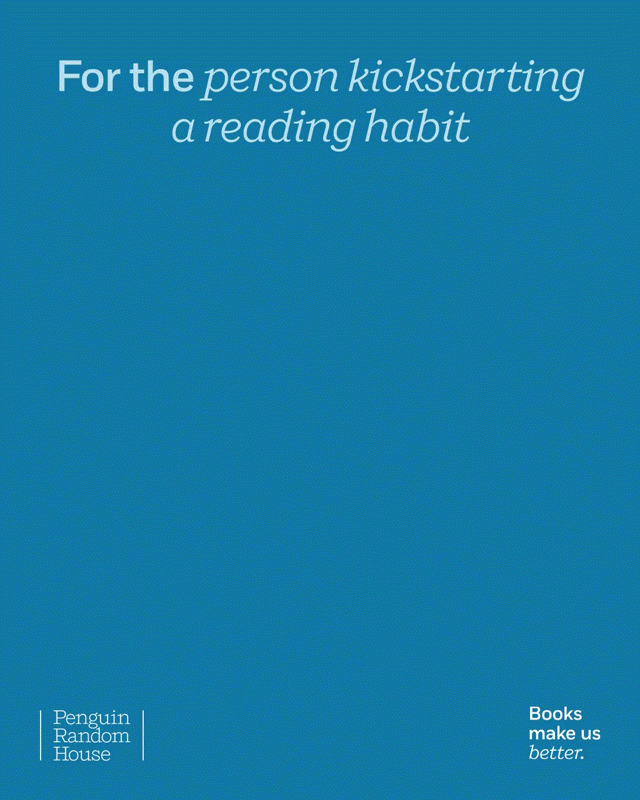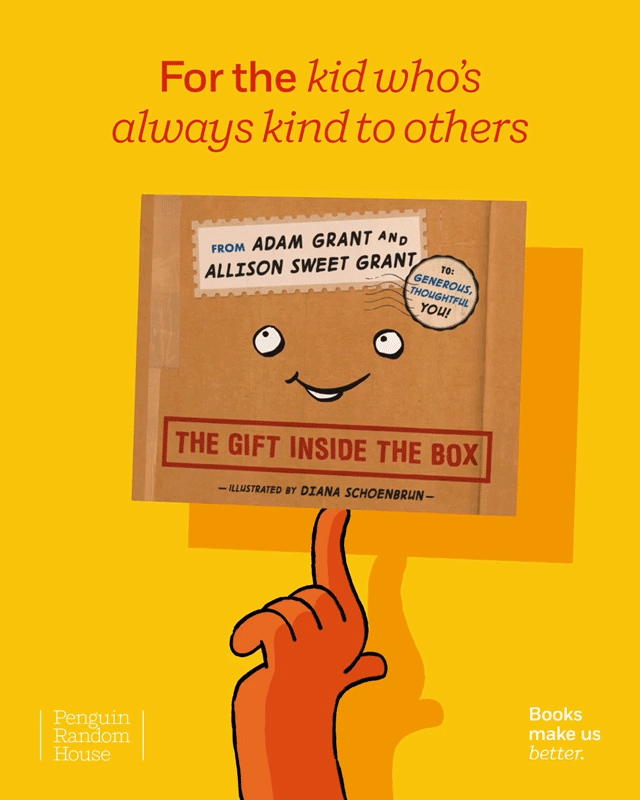 After generating a book choice, visitors are presented with an animation to download and share with friends and family across social media.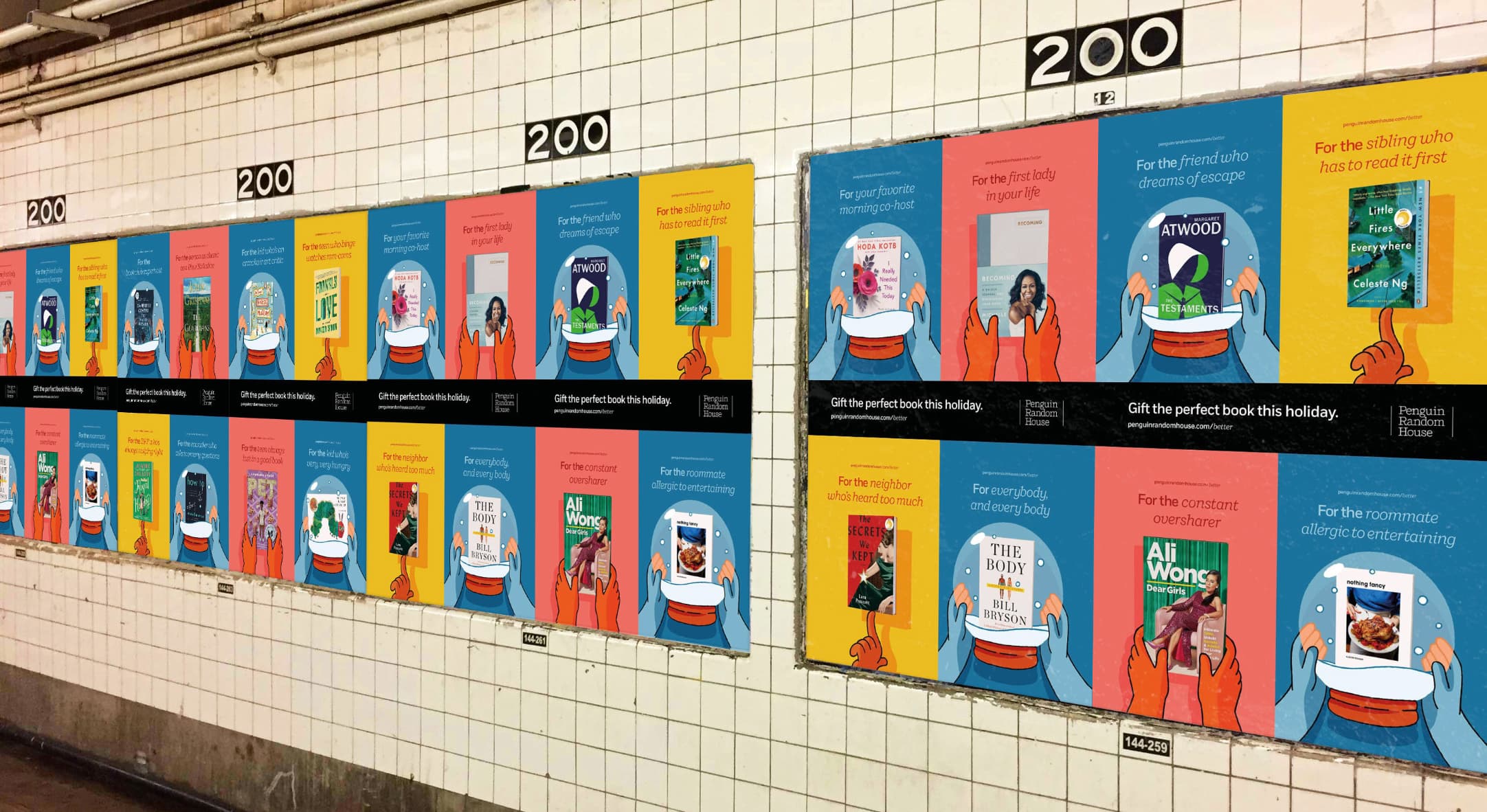 We also designed a series of subway posters in New York to help spread the word and, to keep the momentum going, sent a series of templates to Penguin Random House to support their team in creating any future campaign materials.
Books Make Us Better helped Penguin Random House reach a wider audience and supported others in finding something special for their loved ones too.
"When we came across their previous work, we thought they'd be the perfect fit for this campaign, and we were delighted by what they delivered. From the impactful visuals of the assets to the charming details of the site, we are thrilled with the final product."
VP Creative Strategy Director, Penguin Random House