A one-day event helping Nike and JD Sports engage with a young consumer market.
The event encouraged young participants between the ages of 8-12 to test Nike's "Air" and "React" innovations through a series of fun science experiments. Attendees were inspired to stretch their imagination and envision what their ultimate sneaker could look like.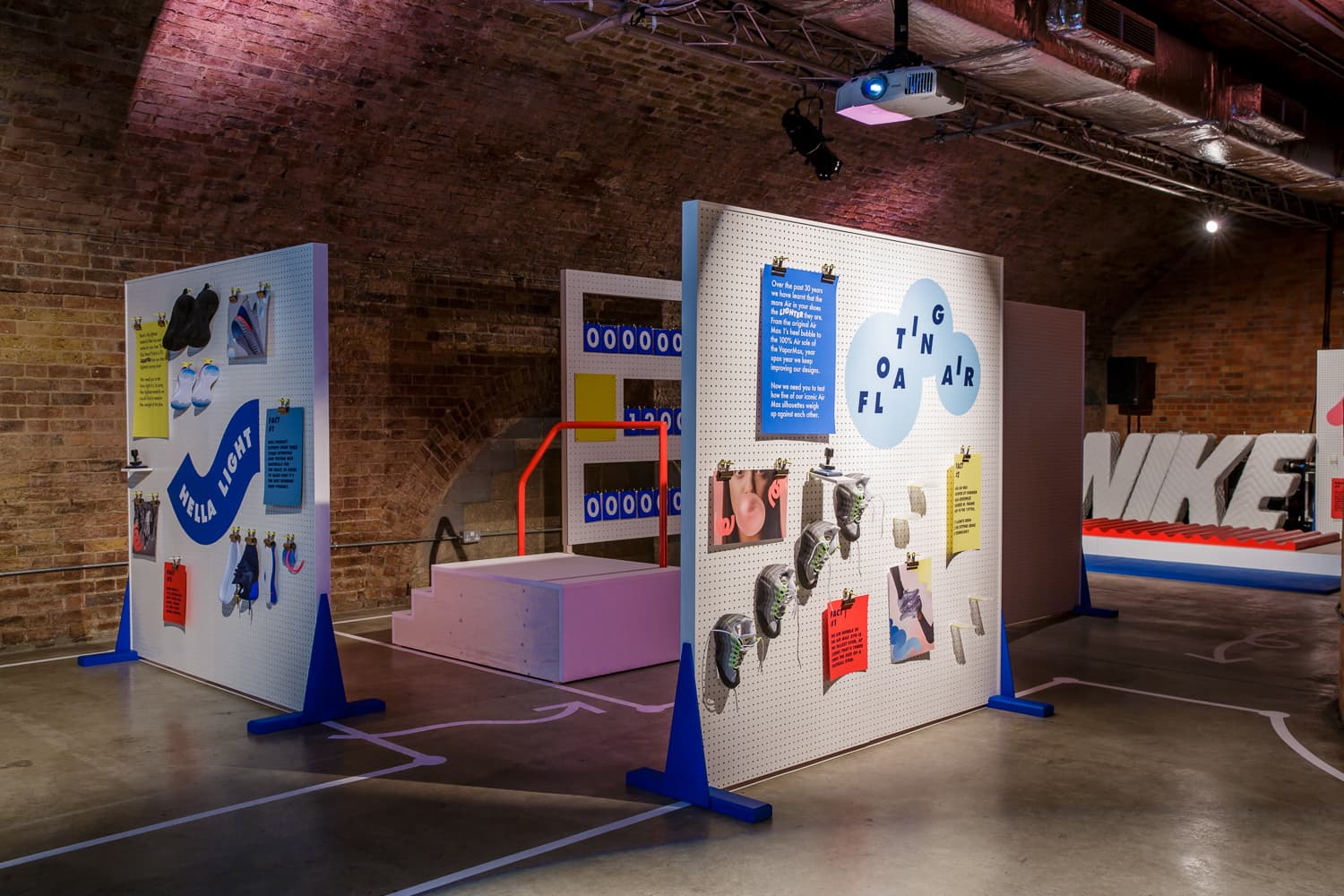 To communicate our concept, we developed a visual language that balanced science and sport with youthful energy. This colourful identity was rolled out across wayfinding, advertising, workshop materials and social content.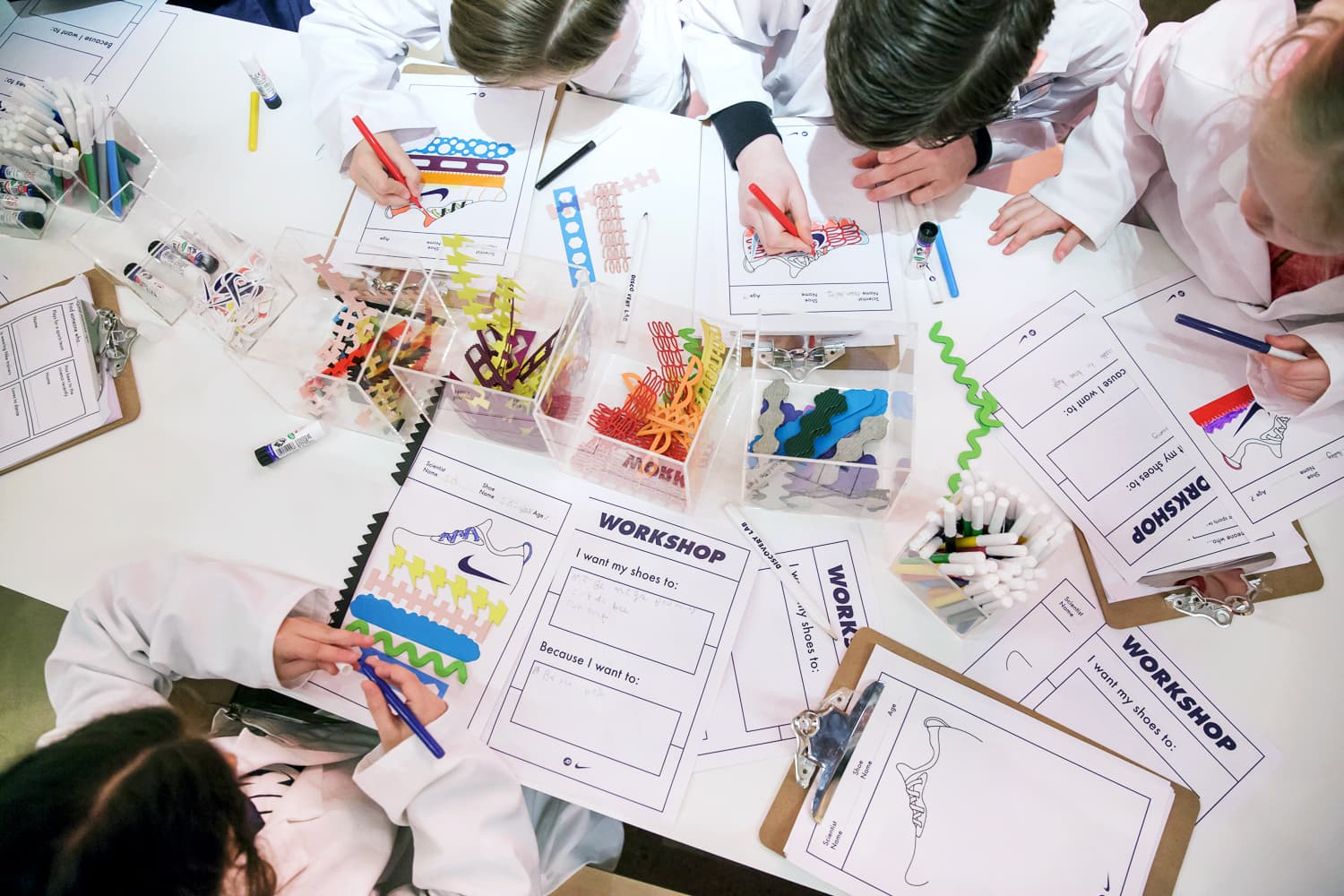 Using our insights, we found that hands-on activities achieve a higher level of interaction and engagement with a younger audience. So, we devised the programme based on physical experiments that allowed for learning, testing, and creating throughout the day.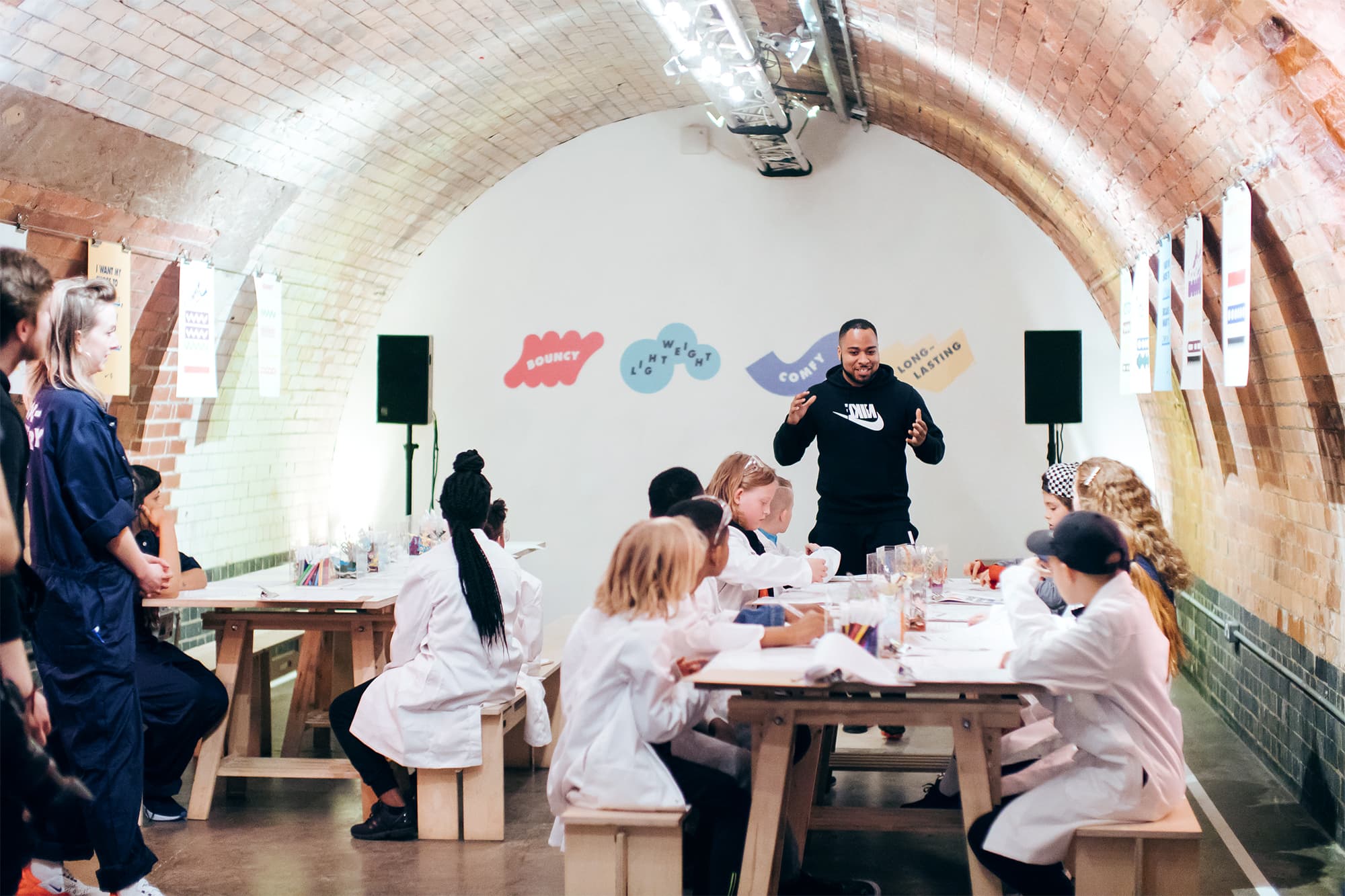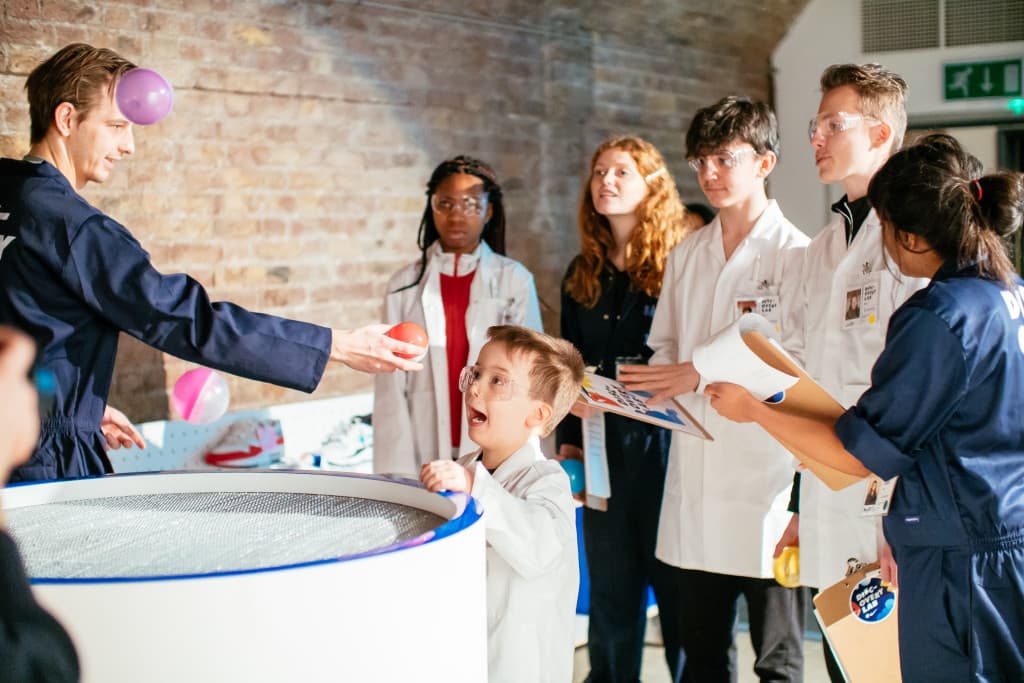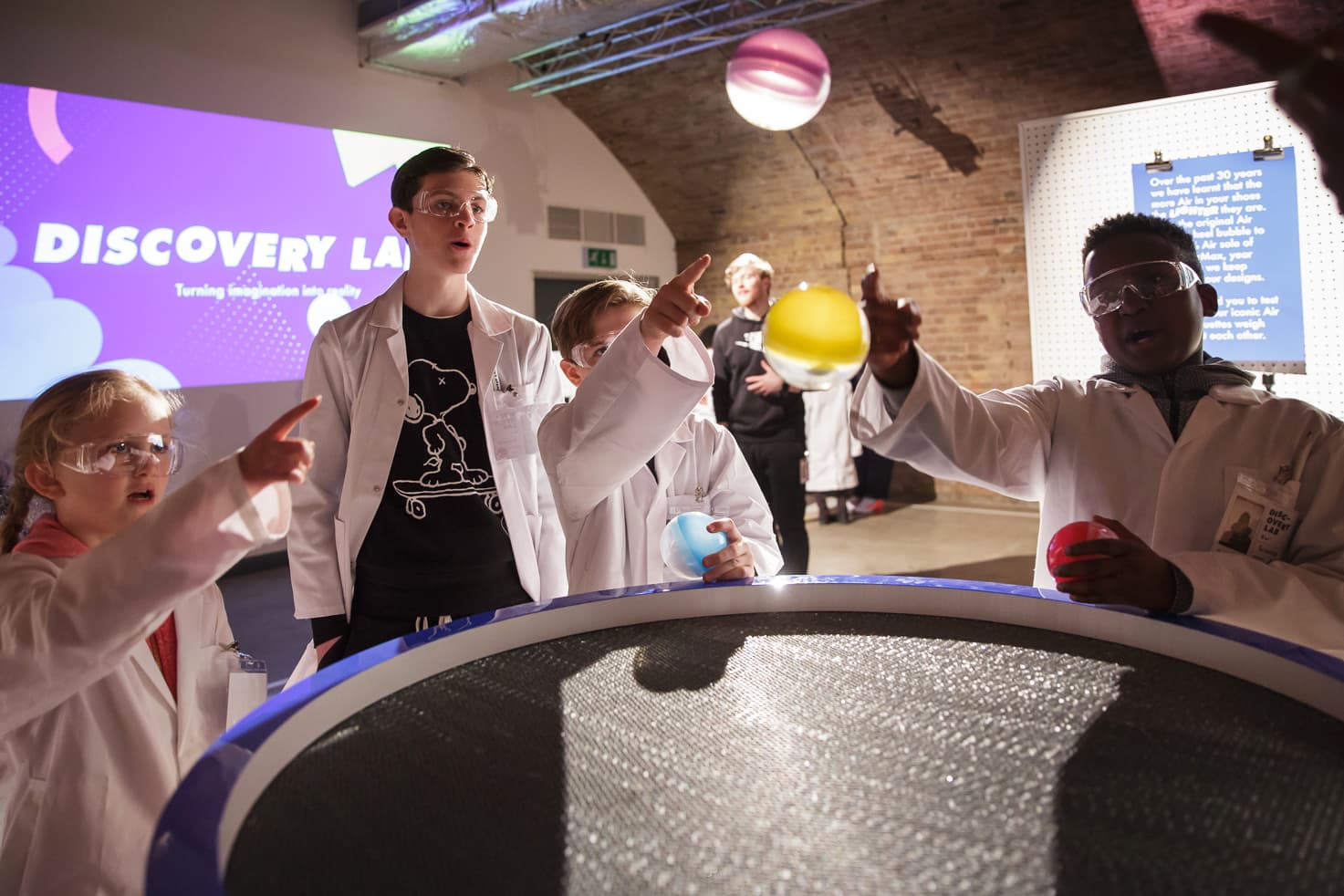 The sold-out event welcomed over 80 attendees and immersed them in an exploration of science, technology and design.
 "Events like this really make a difference to children who do not have exposure or interaction of this sort."
Parent from Nike Discovery Lab