A local and regional campaign for shaving brand Harry's to support grassroots football.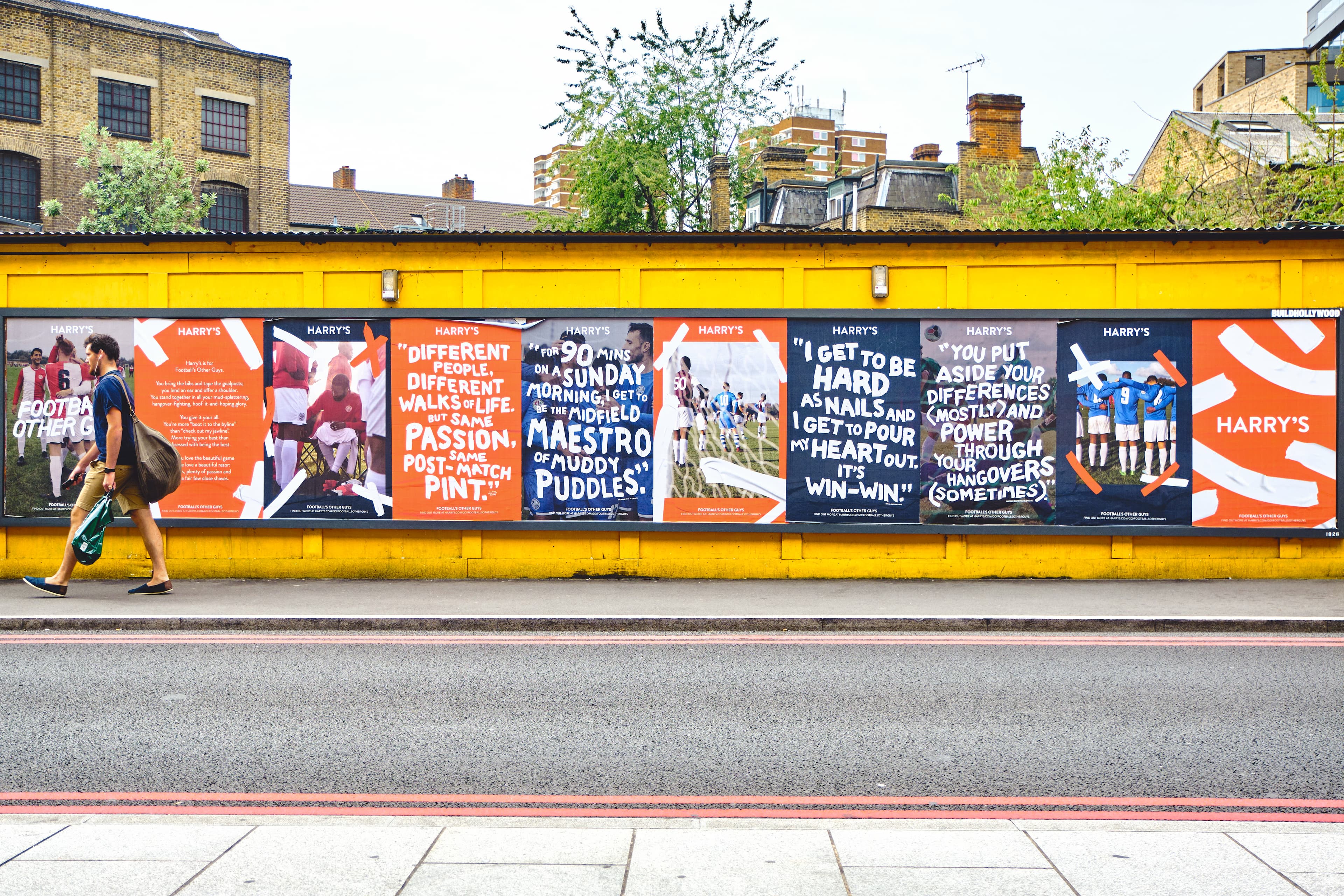 We spoke to non-league players from around the country and partnered with Mundial Mag to gain insights and develop an authentic visual identity for the campaign. Testimonials from teams helped us craft a brand manifesto that emphasised the shared values between Harry's and Football's Other Guys.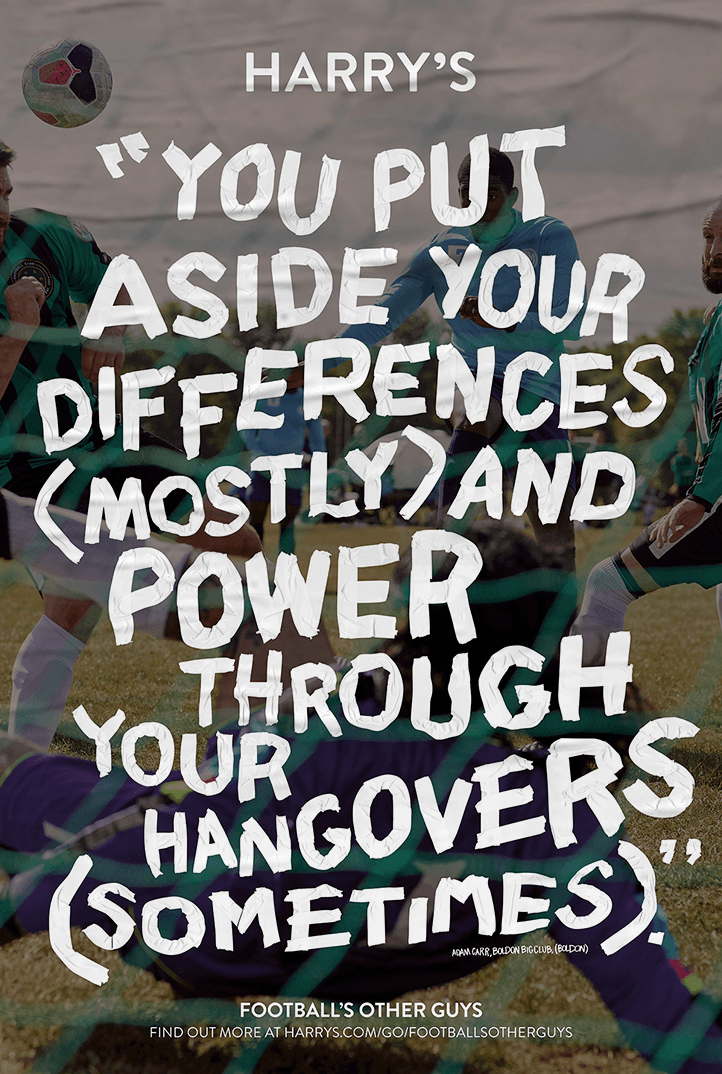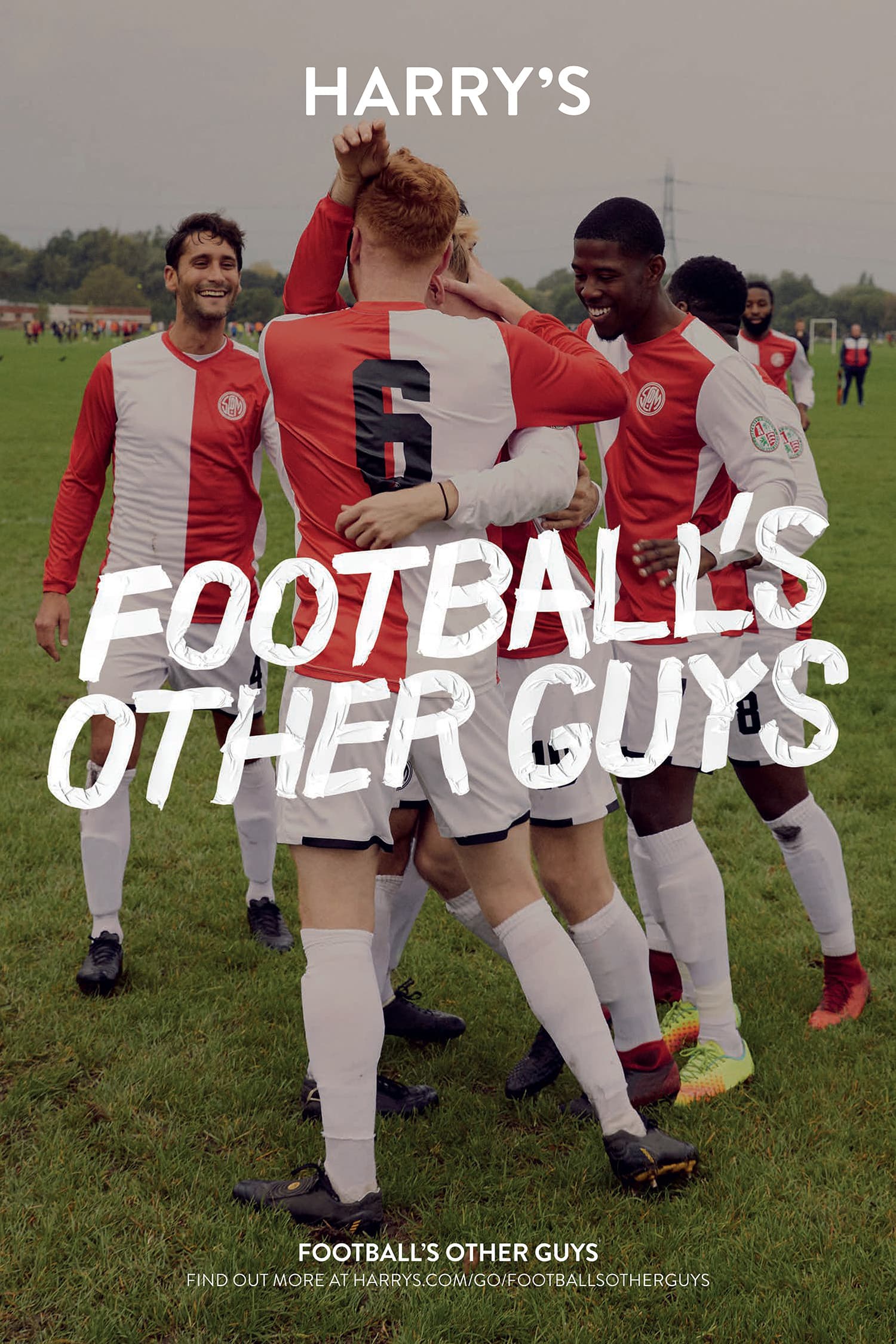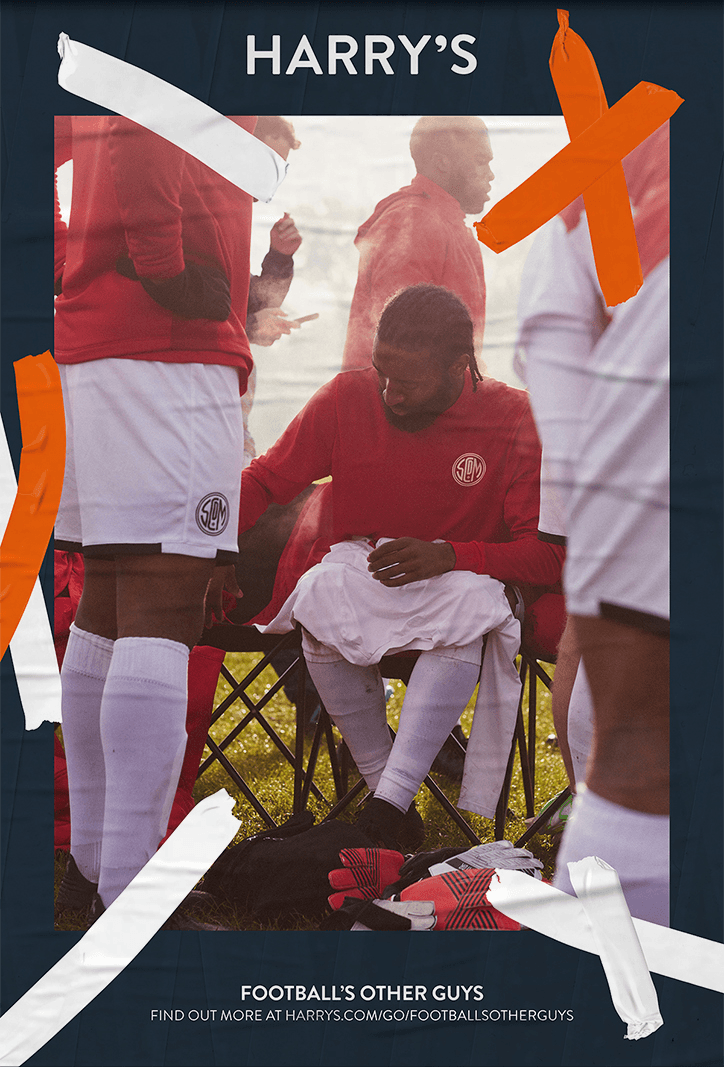 The visual identity and manifesto were used in an outdoor advertising campaign that highlighted the experiences of real players from amateur leagues in the UK. The humble object of tape was a prominent feature, used in bespoke lettering to represent the core Sunday League spirit and add depth to the campaign. The campaign was featured in local and regional spaces across the UK.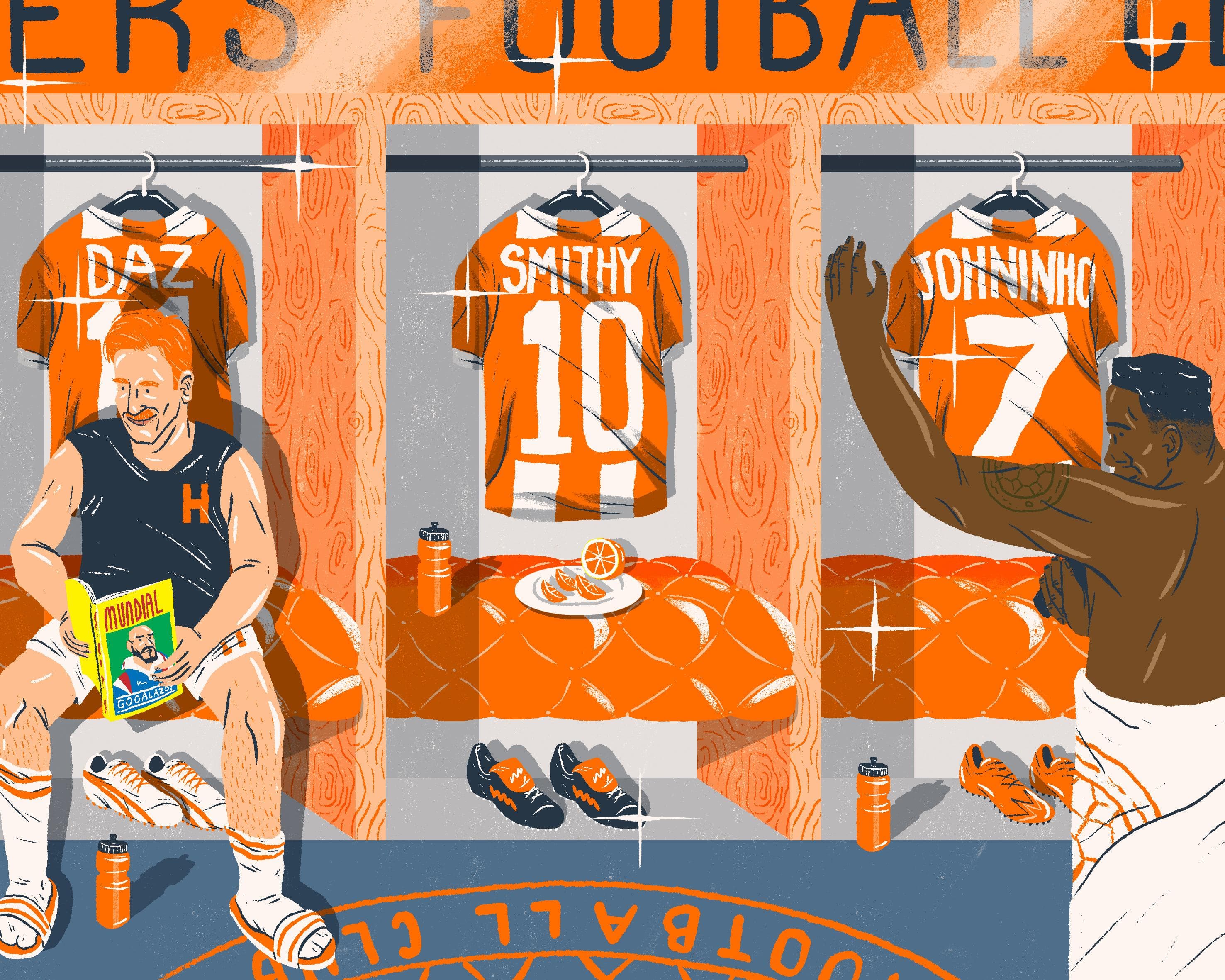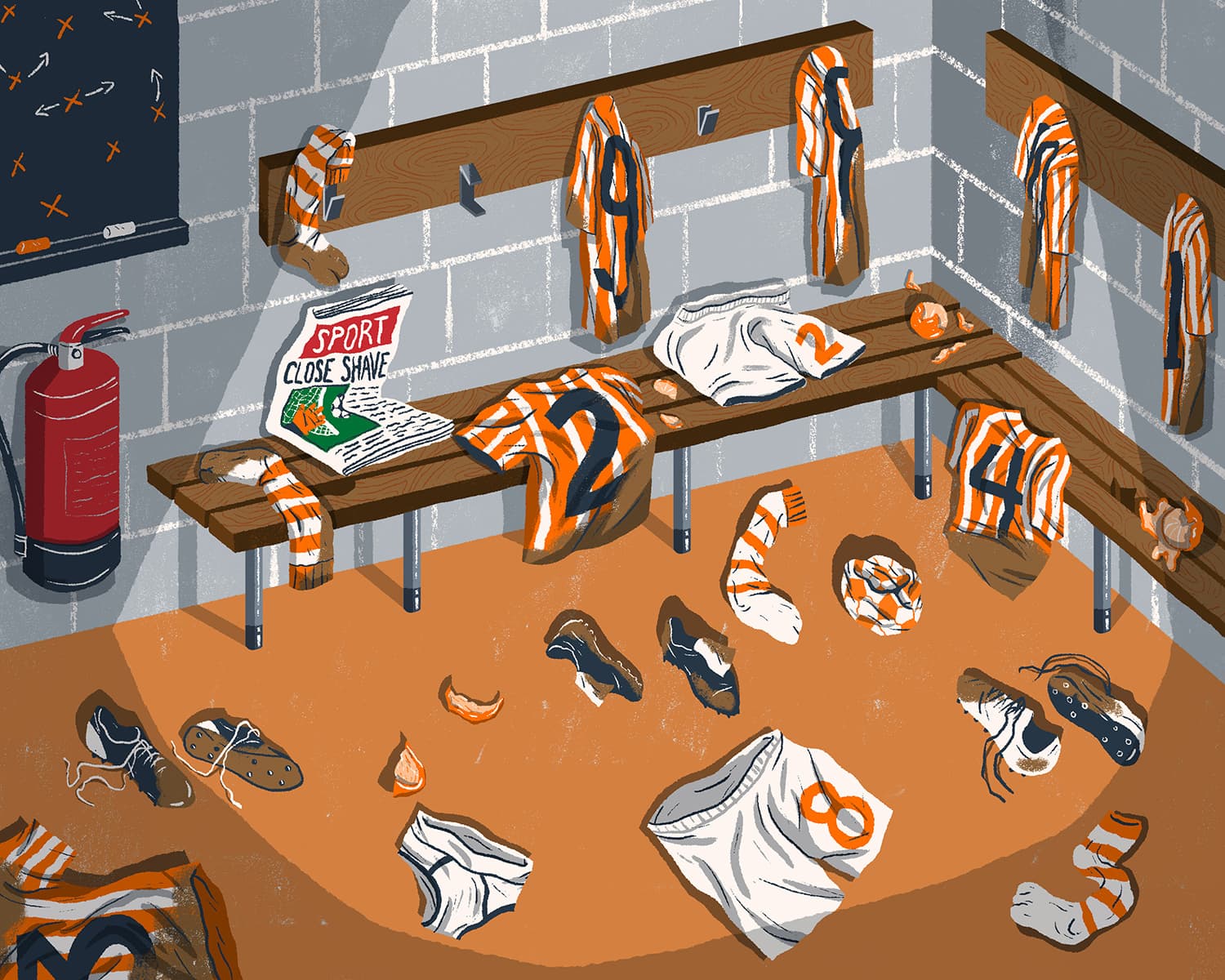 To further celebrate the campaign, we commissioned illustrations by Daryl Rainbow that playfully depicted our prizes. The competition and illustrations spread through team WhatsApp groups and social channels, as well as a dedicated microsite page.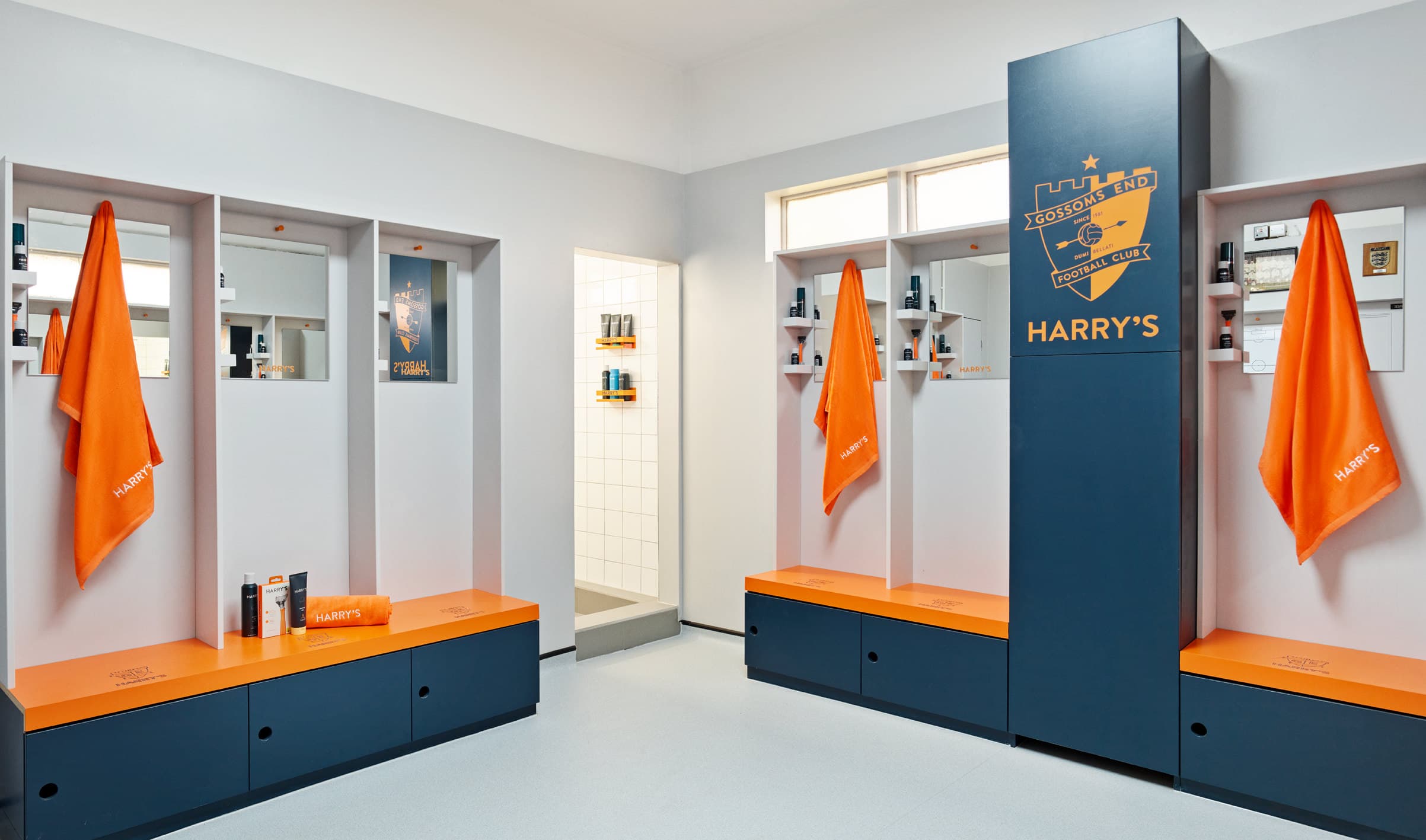 In collaboration with the design and fabrication studio Commissioned By You, we carried out a complete refresh of winning team Gossoms End FC's home and away changing facilities. The winners, as well as the runners-up, received a brand new kit and sponsorship for their team, as well as training and match equipment.
Football's Other Guys had a lasting impact on non-league teams and players in the UK by supporting the underfunded game. It also received coverage in sports publications and mainstream media alike, including BBC Three Counties and Campaign Live.
"The changing room makeover and sponsorship from Harry's means the world to us, and has helped to secure the long term future of the club during what has been a very difficult time for grassroots football."
George Guest, Gossoms End FC General Manager