Artworks bringing to life Google Play's mission of being a "joyful and useful content destination".
Commissioning

Commissioning
As part of the ongoing collaboration, we've commissioned nine artists from seven countries to create custom illustrations that help Google Play's audience of two billion people navigate their store.
Evergreen Library

Evergreen Library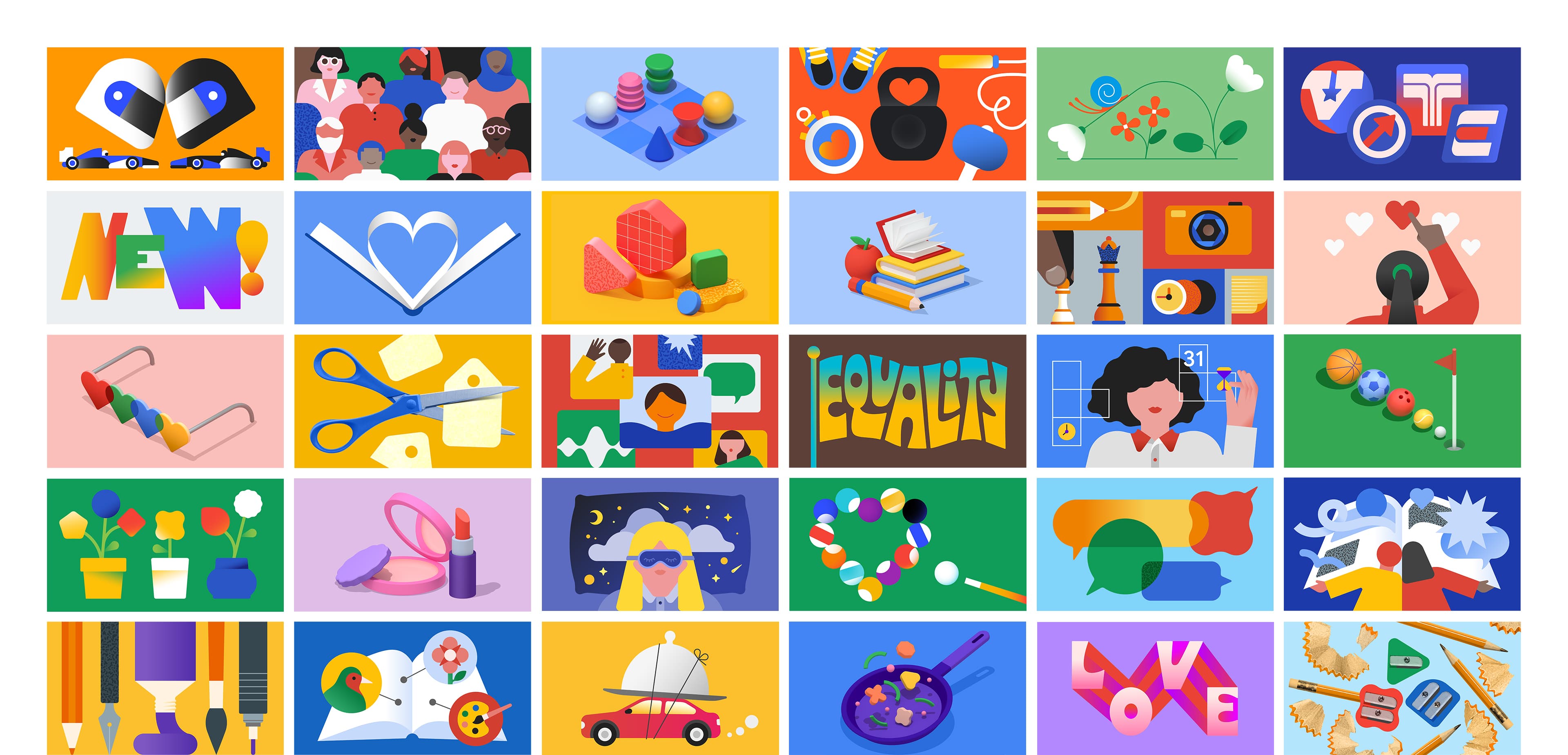 Partnering with the likes of Doug Chayka, Núria Madrid, Giacomo Bagnara, Andrea Manzati, Leandro Assis and Franziska Barczyk, we have delivered a bank of imagery spanning 2D, 3D, photo collage and expressive type for Google Play's Evergreen Image Library.
Top K Categories

Top K Categories
Working with Rose Wong, we created a set of illustrations for Google Play to showcase its curated selection of best apps across fitness, lifestyle, entertainment and many more.
Apps Novel Topics

Apps Novel Topics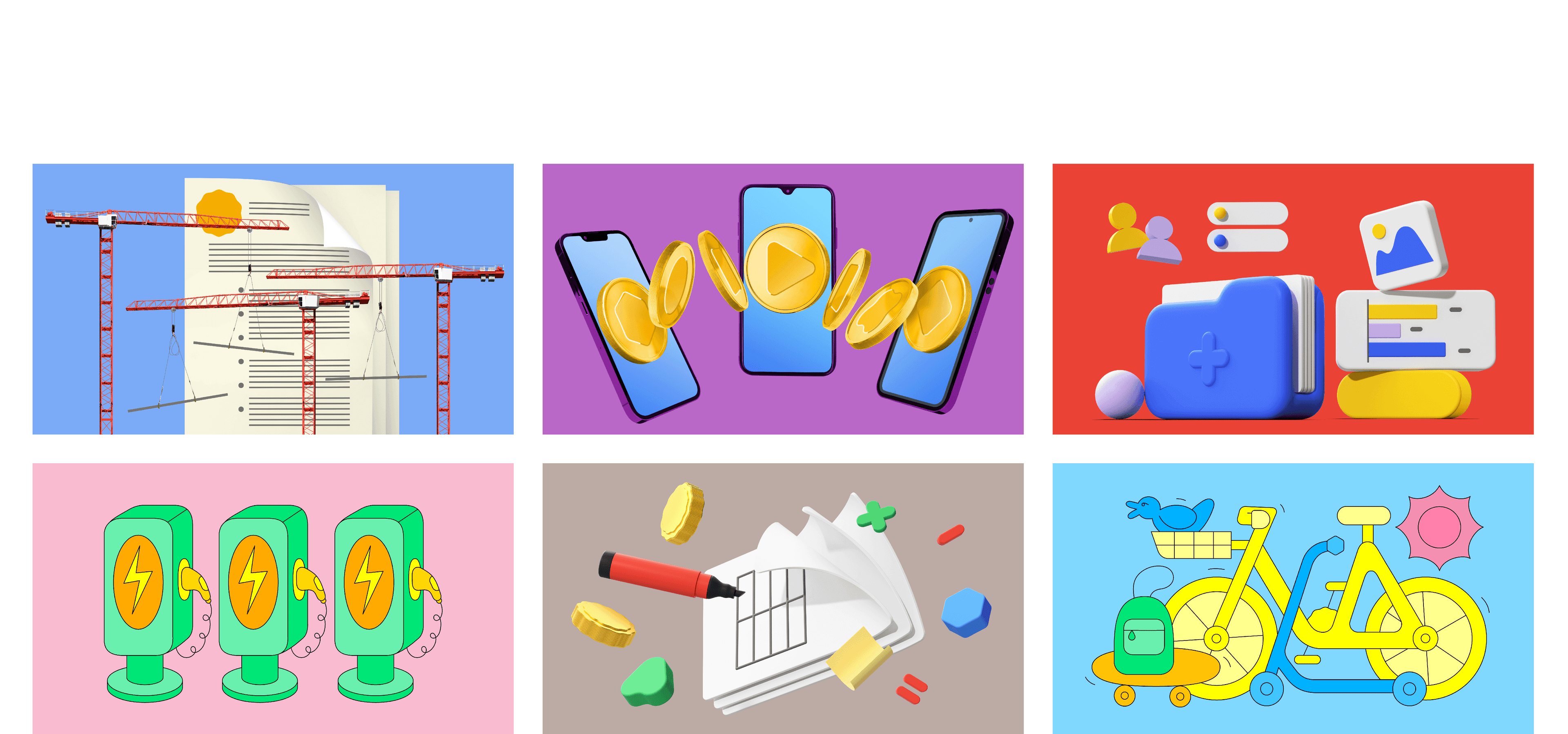 To highlight Google Play Store's offering for travel, vehicle, career and finance apps, we teamed up with artists Martina Paukova, Doug Chayka and Núria Madrid to bring these topics to life.
Tapping into our extensive network of artists, we created a range of illustrations that engage Google Play's community of two billion users and bring the platform's features to life in meaningful ways.
"Anyways took great care to understand the brief, and like any great creative partner they pushed, prodded, and questioned what was possible. The team was also fully responsive and detail oriented on any feedback we provided. Anyways Creative has produced a body of work that has exceeded expectations, and contributed greatly to our product."

Senior Visual Designer / Art Director, Google Play